Landmark: MCI to give Unique Permanent Registration Number to all doctors across the country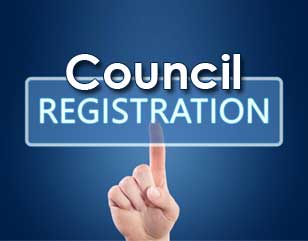 New Delhi: In a landmark move the Medical Council of India ( MCI ) has now announced its move to have a new Indian Medical Register, whereby a each medical practitioner in the country will have a unique permanent registration number.
A confirmation towards the same was made in a letter by the council to the Indian Medical Association announcing MCI's ambitious project, whereby through Digital Mission Mode Project, a unique permanent registration number (UPRN number) is going to be generated for each of the estimated 10 lakh practitioners of modern medicine across the country.
AS you must be aware that the Medical Council of India ( MCI) has initiated the process of implementing e governance through Digital Mission Mode Project ( DMMP). One of the ambitious module under DMMP project is implementation of the new Indian Medical Register (IMR) through UPRN (unique permanent registration number ) generation for each registering doctor in India.

On implementation of the system, the existing registration numbers of the doctors shall be migrated to a standard system of UPRN. Doctors shall also apply online for additional qualification registration in IMR like PG, super-speciality etc. Doctors shall  use the system to make online applications for services like the issue of certificates etc.
The UPRN number is to be generated for the existing records in IMR, which is approximately 10 lakhs.....
The UPRN number would come as a solution to a number of issues that are plaguing the medical practitioners across the country, including duplicate registrations across various states, renewal of registrations, as well as that the growing menace fake medical practitioners
Medical Dialogues team had earlier reported that MCI had made an announcement to this effect in the month of March 2017, announcing that Medical practitioners are going to have unique identification numbers. The  apex medical body itself was plagued with the issues of record keeping, as till now the registration was handled by the respective state medical councils which would quarterly forward the details to MCI. As a result the council itself did not know how many doctors there are in the country.
The details about the UPRN as well as the procedure for the same will soon be made available online on the MCI site.