Laser treatment for enlarged prostates at Safdarjung hospital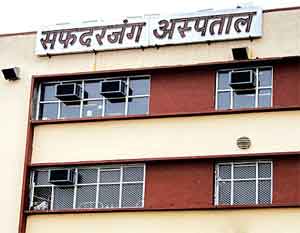 New Delhi: People suffering from enlarged prostates and kidney stones will soon have access to advanced laser treatment at Safdarjung hospital in the national capital.
In a first in the country, the Centre-run hospital has bought a Holmium laser machine from Israel at a cost of Rs 1.5 crore, for removal of enlarged prostates and kidney and bladder stones through minimally invasive surgery.
The hospital will hold a two-day workshop beginning tomorrow in which procedures of laser removal of bladder tumours will be demonstrated live.
The machine is likely be used for treatment of patients at the hospital from mid-September.
"It helps in breaking stones in kidney, ureter and bladder, and remove those in a minimally invasive, precise and faster way," said Dr Anup Kumar, head of department of Urology and Renal Transplant at Safdarjung hospital.
The machine can be used for breaking and suction of the fragments simultaneously to ensure complete stone clearance. It can also deal with large stones and large prostrate glands along with bladder tumours.
For large prostrate glands weighing more than 100 gms, the machine helps in its faster removal with minimal blood loss.
"When used in these procedures, a patient can be discharged within 24 hours and blood transfusion is not required," Dr Kumar said.