Jharkhand : Ban on Private practice creates uproar among medical fraternity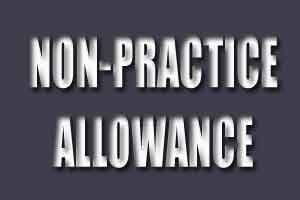 Ranchi: The decision of the state health and family welfare department regarding ban on private practice of doctors has created an uproar among doctors within the state. The matter has met with strong opposition from Jharkhand's medical fraternity.
According to a recent directive issued by the state health department, 1800 doctors have been directed to stop private practice. Aiming to discourage government doctors from private practice, the department had earlier issued guidelines stating that there could not be full-fledged establishment in the name of the doctor or even in the name of a relative or a kin. Stringent tabs have also been put on doctors towards private practice in government residences as well as within 500 metres from the place of their posting.
With the recent ban on the private practice of 1800 practitioners, the move has met strong opposition from the state IMA which has called it " unilateral".
As reported by TOI, Dr Pradeep Singh, Secretary IMA, after a working committee meeting in the Ranchi stated; "The decision to ban private practice is unilateral as there is no provision for non-practicing allowance (NPA). Only doctors of Rajendra Institute of Medical Sciences (Rims) are given NPA."
The doctors further took a jibe at state health department for not implementing dynamic assured career progression (DACP), which assures increment on pay scale, additional promotion after the successful completion of certain number of years in service for doctors. This provision was made under the sixth pay commission.
"There is no provision for DACP for about 520 doctors, including those serving in MGMMC in Jamshedpur and PMCH in Patna, though the government said it would implement it at the start of the year. We will meet health minister Ramchandra Chandravanshi and ask for his personal intervention in the matter," Singh said.
The doctors further raised issues of the Medical Protection Act, which is yet to see implementation in the state.
Corrigendum: The Name of the state was earlier misreported to be Madhya Pradesh, instead than Jharkhand. Medical Dialogues Team apologizes for the error