Madhya Pradesh Government hospital denies treatment to pregnant woman over non-payment of fee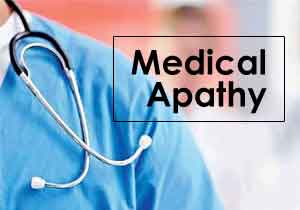 Damoh: A pregnant lady was allegedly denied treatment by government hospital staff for not paying Rs.5000 in Damoh's Tendukheda on Tuesday. The relatives of the pregnant woman claimed that they were asked to leave the hospital when they couldn't pay the demanded amount.
The areas Sub-Divisional Magistrate, Narayan Singh, said that "Statements of relatives revealed that hospital staff had demanded money. Proper action will be taken." However, according to hospital staff, proper treatment was accorded to the patient but it was a transfer case and they could only recommend them to another hospital.
Apparently, the woman wanted an abortion in the fourth month of her pregnancy, which the hospital couldn't provide the services for.