Madras High Court asks State to give records of doctors employed in government Hospitals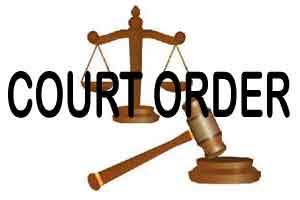 Madurai: In a vital move towards strengthening the healthcare conditions within the state, the Madurai bench of Madras high court has laid stipulations on the state principal health secretary to give details of medicos currently employed in government hospitals all across including doctors, nurses and para-medical staff. The secretary will also be providing details about the sanctioned strength of the medical staff.
The principal health secretary is also asked for details regarding the functioning of dialysis centres in the hospitals and the working condition of the state-of-art facility equipped for kidney treatment within the units, reports TOI.
The order was passed by Justices S. Nagamuthu and M.V. Muralidaran in response to a public interest litigation filed by one C Anand Raj alleging that Virudhunagar district headquarters hospital and nine other taluk hospitals in the district were functioning with only 99 doctors aboard, against the sanctioned strength of 139 doctors, which was missing. An RTI was submitted in evidence for the same.
The petition stated that about 40 posts of doctors remained unfilled in the government hospitals, which led to lack of treatment for patients visiting taluk hospitals in Aruppukottai, Srivilliputur, Rajapalayam, Sathur, Tiruchuli, Kariapatty, Watrap and Thiruthangal. Most of the patients who suffered from kidney ailments were reported to be lacking critical interventions due to paucity of proper staff along with poor working conditions in the state government hospitals.
The petitioner  further that people are forced to visit private hospitals or government hospitals nearby the district for treatment, under the shortage of doctors and improper healthcare conditions.
Replying to the petition,  the Joint Director of Health Services informed the court that the posts of doctors within the state 163 out of 207 sanctioned posts were filled up till then, reports 
The Hindu
.
In the court during the hearing of the petition, a case of a poor man was argued over where he suffered from kidney failure and was unable to undergo dialysis at Thanjavur Government Medical College Hospital. The failure of the hospital to provide proper care to the patient was due to dysfunctional dialysis machines . The hospital in general has a footfall of kidney disease suffering patients of about 250 patients.
The court said, "Assuming that it would take a minimum of one hour for performing dialysis on one patient and even if both the functional machines in the hospital were operated round the clock, the hospital would be able to attend to only 48 patients in a day. If such is the situation, what is the option for the other 200 patients?
Anand Raj in his petition had quoted that a representation to the state health secretary and other officials was also sent last year on August 18 regarding filling up of vacant posts of doctors. But there was no response in its reply.