Maharashtra FDA allows hospital patients to buy medicines from outside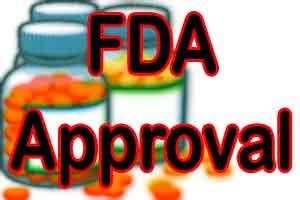 The Maharashtra Food and Drug Administration (FDA) has recently issued a notification allowing hospital patients to buy medicines from outside. They were earlier restricted to buying medicines only from in-house pharmacies of the hospitals.

The move will have a direct impact on the patient's expense for treatment as they were earlier under pressure to buy certain branded drugs, which are expensive only from the hospital premise.

The notification will be implemented now. As a first step forward, the hospitals are required to display the regulation using signboards at the hospital pharmacies.

In another major move, the patients have to be provided with a valid prescription of medicines, disposable etc to the patients as per the rule.

The new drive of FDA will be first implemented in the government hospitals like Government Medical College and Hospital (GMCH) and the Indira Gandhi Government Medical College (IGGMC). These hospitals are reported to have never issued a prescription, but now every patients in OPD or admitted, will be given proper prescription.

As reported by TOI, "Generally hospitals do not even give prescriptions to patients. They first use the available medicines and disposables from hospital and then ask for replacements by writing the list on a plain paper instead of the hospital's letter head or prescription pad. FDA has taken this issue very seriously and is following it up," said Mohan Kekatpure, joint commissioner FDA (Drugs) Nagpur division.

Dr Anup Marar, medical director of Orange City Hospital and Research Institute (OCHRI) and secretary of Vidarbha Hospitals Association, said the authorities should understand there were numerous brands for all molecules and if any such order was given, no clinician would ever take accountability for any reaction or non-response to any drug. "Every clinician is brand specific but then they take onus of the healing the patient. Playing with life of patients by providing them spurious dubious products but with cheap rates is criminal. How can a doctor use the products whose contents are not validated," he asked.