Maharashtra: Hospitals, clinics, asked to accept demonetised notes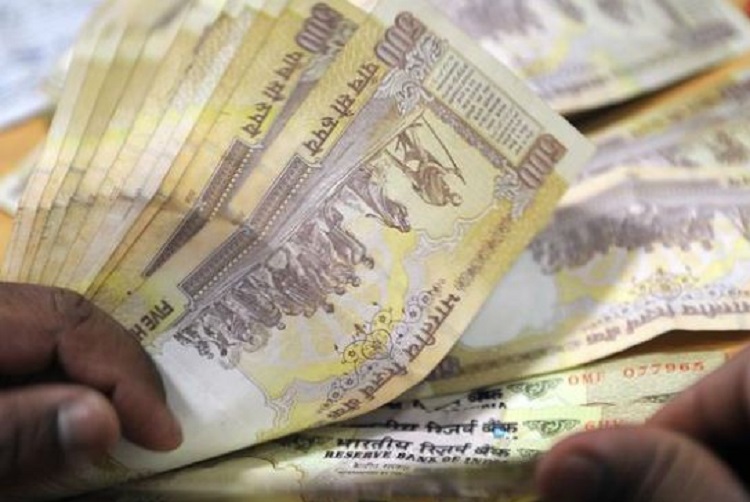 Mumbai: With the demonetisation of currency hitting hard on healthcare delivery across the country, the state government of Maharashtra decided to ask medical practitioners to accept the demonetised Rs 500 and Rs 1,000 notes in the state, till 11th november.
A tweet with respect to the same was made by the State Finance Minister, Sudhir Mangantiwar stating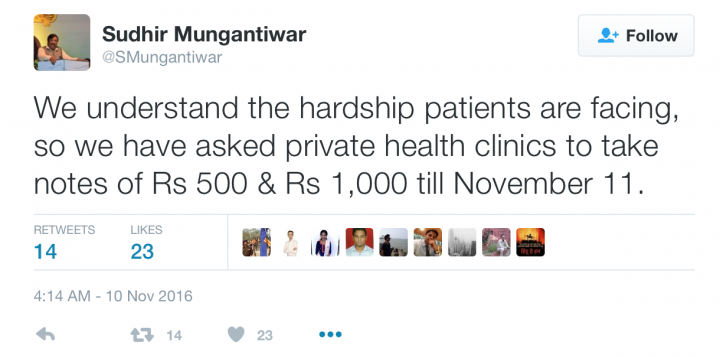 The directive comes in the wake of discussions of the State Finance minister, with his union counterpart, Shri Arun Jaitley and the Reserve Bank of India (RBI) on Wednesday. A report in Times Of India  adds that this would be valid to private clinics, hospitals and chemist shops allowing them accept Rs 500 and Rs 1,000 notes till November 11.
With this Maharashtra becomes the first state to allow private practitioners to accept the demonetised notes. Medical Dialogues team earlier reported that hospitals across the country had made representation to the government that equal exemption to apply to government as well as private hospitals.
Read Also : 
Confusion prevails on healthcare delivery as Government bans Rs 500 and Rs 1000 notes
Meanwhile, government hospitals in the state are reported to have written to the Treasury department to provide them with more cash change to give back to the patients when they give higher currency notes. Dr Avinash Supe, dean of King Edward Memorial (KEM) Hospital and director of all civic run medical institutions told 
Free Press Journal
 ,"However, we understand that even the treasury is facing a shortage of cash of smaller denomination notes and they are helpless at this juncture," adding that "We are taking every effort to help the poor patients and are not turning them away."
Setting precedence for many, AIIMS, New Delhi came up with a simple solution- the organisation decided to exempt the OPD card charges for walk-in patients and Out-Patient clinical charges less than Rs 500 per patient for November 10 and November 11.