Maha: IT raids at 40 private hospitals, centres; Rs 6 Crore cash seized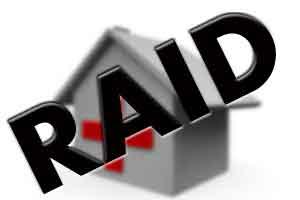 Mumbai: A massive Income Tax department exercise targeting private  hospitals and diagnostic centres in various parts of the state led to raids being conducted at as many as 40 centres in the state.
The Income-tax Department in Maharashtra seized unaccounted cash of Rs 6 crore and documents during raids conducted in 40 reputed privately-run hospitals and diagnostic centres owned by 20 doctors in the state.
According to a recent media report, whopping 200 IT sleuths from Mumbai, Pune, and Nashik carried out concurrent
raids
at the hospital premises belonging to private medical practitioners in six different places in the state. The raids were performed to ascertain whether the medical practitioners were paying taxes or evading them.
They were conducted upon suspicion that the doctors were involved in the practice of "cuts", state recent media reports .
Read Also: Income Tax raids at prominent hospitals, medical college and doctors residence in UP
A senior IRS officer told the Asian Age, "Based on a tip-off, we have taken action but we are expecting to recover more unaccounted income from these doctors who are allegedly involved in the practice of cuts. The analysis of documents is taking some time and the raids will take some time to complete. Our searches will continue for one more day."
There were simultaneous raids at Nashik, Jalgaon and Dhule. In Nashik, search operations were done on 20 premises owned by 10 doctors while the other 20 premises belonged to 10 another private doctors were inspected in Jalgaon and Dhule.
"A section of private medical practitioners, lawyers and builders were on the radar of the I-T department after demonetisation and searches are being planned at their offices and residences," the official further added.
"We had information that these doctors were evading tax by concealing their income. The seized documents would be examined by the department to ascertain whether they have concealed their income and the amount of unaccounted wealth," the official said.