Maharashtra Medical Council Suspends doctor for medical negligence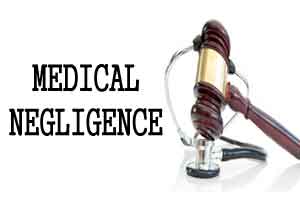 Mumbai: Maharashtra Medical Council has initiated action starting with  temporary suspension, against a doctor for Mulund, who has been charged with medical negligence. The doctor, Dr Nitin Rathane, a surgeon at  Sushrusha Hospital in Mulund has been accused in a case  of allegedly removing a portion of a patient's intestine allegedly without complete medical investigations.

The case goes back to three and a half years ago when a patient, Chandrakant Kulkarni came to the doctor at the hospital, where Dr Rathane reportedly told him that he had colon cancer and needed urgent surgery. The patient was operated at  Sushrusha Hospital, where he developed complications and was immediately transferred to fortis hospital. The diagnostic reports later showed that he didn't have cancer, hence forming the base of the medical negligence case. The patient filed the case with the council on April, 2015, two hearings were called before the executive council on October 12, 2015 and December 18, 2015, however, the doctor did not appear in either of the hearings. The MMC, then issued a chargesheet against the doctor on February 3 2016 giving the doctor 10 days time to file a response to the patient's accusations. However, the doctor still did not file a response, and the council has now announced his suspension during the pendency of the case.

Asian Age, spoke to the accused doctor, who refused the allegations and said he had sent his response to the council.

"My lawyer had sent my response to the council. In fact, I was getting ready to face the trial but suddenly, I received the letter on Thursday. I don't know how the council didn't receive my response," said Dr Rathaney to Asian age.