Maharashtra Unani Doctors demand parity with Ayurveda, on strike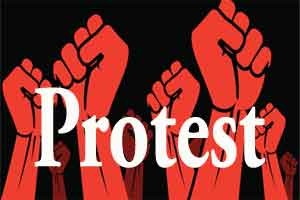 Mumbai: Unani doctors recently held a protest here demanding reservation in government jobs in Maharashtra and parity with Ayurvedic physicians.
The protest was organised at the Azad Maidan in South Mumbai by the Integrated Medicine Practitioners Association (IMPA).
IMPA General secretary Zubair Shaikh said 2014 Government Resolution (GR) had assured jobs to Unani doctors in state-run primary health centres (PHCs).
However, the decision has not been implemented yet, he said.
"We only want respect and parity (with ayurvedic doctors). BUMS (Bachelor of Unani Medicine and Surgery) practitioners, too, play a major role in the society," he said.
Shaikh, who is also vice-president of the Central Council of Indian Medicine (CCIM), said in India there are 1.5 lakh Unani doctors of which around 9,000 are from Maharashtra.
"The Ministry of Ayurveda, Yoga and Naturopathy, Unani, Siddha and Homeopathy (AYUSH) needs to establish a post of deputy director for Unani medicine," he said.
Shaikh said the government has declared a plan to set up a medical hub in Jalgaon, North Maharashtra.
However, the government has not approved an Unani medical college there, though it has announced that ayurvedic, allopathic and homoeopathic colleges will come up at the medical hub.
"For the past four years our pleas have remained unanswered," he said and added that Unani doctors have not been included in the National Health Mission's health and wellness programmes.
"There should be an Unani technical advisor in FDA (food and drug administration) like Ayurvedic technical advisors. Unani graduates also need to be included in ESIS (Employment State Insurance Scheme) panels," he added.
The leader of Opposition in the Legislative Assembly Radhakrishna Vikhe-Patil of the Congress visited the protest site and expressed support to the agitating Unani doctors.
Speaking to reporters, Vikhe-Patil said if the Congress comes to power in the state, it will immediately implement the GR on jobs to Unani doctors in PHCs.
"This is a biased government and therefore, we cannot expect anything from it. However, the moment we come to power we will implement the GR," he said.
Read Also: Bill Passed: Ayurveda, Unani doctors can practice modern medicine in MP