Malaysia's IHH Healthcare open to hiking stake in Apollo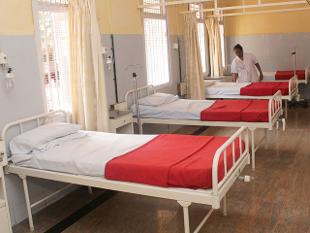 Malaysia's
IHH Healthcare
Berhad, the world's second largest healthcare provider by market value ($14 billion), has recently laid its focus on India, with two big acquisitions reported in 2015. The company has reiterated its commitment to making further investment inroads in the Indian market, and has also hinted to increase is stake in
Apollo Hospitals
from the current 10.8% it holds in the Indian chain.
IHH has been present in India for past 10 years and has a 50-50 joint venture with Apollo Hospital Enterprise, operating Apollo Gleneagles Hospital in Kolkata, and Apollo Gleneagles PET-CT Centre in Hyderabad, besides holding a stake held in Apollo.
Earlier in the year IHH Healthcare Bhd, had acquired a majority stake in Ravindranath GE Medical Associates Pvt Ltd, which runs a super-specialty care and multi-organ transplantation hospital chain under the Global Hospitals brand, as reported by
VCcircle.com
. In April, it acquired 51 per cent equity stake in Hyderabad-based Continental Hospitals Ltd for about Rs 281 crore (approximately $45.4 million). Continental Hospitals has a 750-bed super specialty facility in Hyderabad.
After the acquisition, IHH has expanded its presence in
tertiary care
in the major metros of India except Delhi. Now, IHH operates 1,100 beds, and still holds a potential to double the capacity over the next 18 months.
In an exclusive chat with TOI, the company spokesperson has said that IHH's strength and focus is on high intensity complex surgeries and
organ transplants
. Given the recent initiatives by the centre, this commitment from the healthcare giant is likely to invite a warm reception in the Indian market,
India features as a core market for growth for IHH besides China. The company aims to achieve the growth by providing quality healthcare service to the wide demographics, population size, and by treating
chronic illness
in India.
We will consolidate, integrate and then ramp up the beds. We will not stop at it- the plan is to grow and offer a pan-India platform in terms of developing and delivering superior clinical outcomes in upper GI, organ transplants, gynaecology, urology, and really putting India as a medical tourism destination-that's our forte. Global Hospitals is present in Hyderabad, Chennai, Bangalore and Mumbai and we would like to explore and expand our presence in Tier I cities, said Tan See Leng, MD and CEO of IHH to TOI.