MAMC suffers as Professor Retires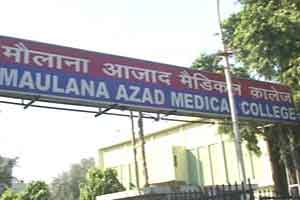 New Delhi: With the one and only remaining professor in the department of Psychiatry of Maulana Azad Medical College retiring, the department seems to in a fix. Not only there is no senior figure to look upto and rely on their experience, there is a fresh problem in terms of students that seem to be brewing. Owing to shortage or in this case absence of professors, One out of three Post graduate seat in the department had to be cancelled, with the incoming two students having no supervisor to work with.

According to MCI regulations  "The number of students to be admitted in case of Post Graduate degree (Super speciality) courses shall be one student per year per recognised Post Graduate teacher in a department having a minimum of three faculty members (one Professor, one Associate Professor/Reader & one Asstt. Professor/Lecturer) and twenty beds. "

With the retirement of the professor, MAMC runs out of the basic requirements for running a post-graduate course in Psychiatry. This poses itself as not just the problem for the department, but a challenge for the entire medical education sector, where on one hand  the government is stressing on the need of the hour, meeting  of the shortages of medical professional, with new medical colleges, increasing number of seats, etc, while on the other, lack of trained staff at the senior level prevent Medical colleges from meeting the law of the land and inculcating more students at the existing facilities.