Man beaten on supicion of being child-lifter at government hospital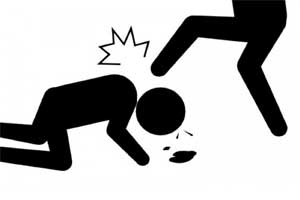 Coimbatore: A man was thrashed by the public on suspicion of being a child-lifter at the government hospital here, police said.
The man in his late 20s was found moving around the maternity ward in the hospital, where a strict vigil is being maintained following recent incidents of child-lifting, police added.
Growing suspicious, a woman constable attempted to catch him even as he tried to escape after pushing her.
Hearing the commotion, people in the hospital rushed there and started assaulting him.
However, senior police officials rushed to the spot and rescued the man.
Preliminary enquiry revealed that the man, Karthihailed from Madurai and is said to be mentally ill, police said.
There have been incidents of people being attacked in some parts of the state on suspicion of being child-lifters.