Mathura: Nayati Hospital launches Centre for Gatro-intestinal Sciences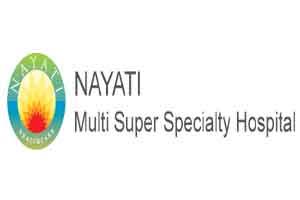 Mathura: On the occasion of World Liver day,  Nayati Hospital announced the full commencement of comprehensive and advanced services at the Centre for Gastro intestinal Sciences at Nayati multi-super specialty hospital, Mathura.
Nayati Healthcare Chairperson Niira Radia said, "The full commissioning of the centre is a giant leap in medical care for all patients of the region suffering from problems related to the Digestive system. The center is equipped with the most advanced equipment and manned by world renowned Gastroenterologists and surgeons.  We aim to be a popular referral centre in Western Uttar Pradesh to conduct treatments and surgeries for all kinds of disorders related to the biliary tract, pancreas, liver and the gastrointestinal tract."
 The centre is equipped with highly skilled multi-disciplinary team of doctors dealing with disorders of oesophagus, stomach, intestines, liver, pancreas and gall-bladder presents with diagnostic, therapeutic and preventive services and supported by the best in technology.  The unit is known for   various Gastro intestinal surgery - Surgery of the oesophagus, stomach and intestines; Foregut and Colorectal Surgeries; Surgery of Liver, Gall Bladder and Pancreas ( Hepato-Biliary-pancreatic (HBP) surgery). The team is known for a special non invasive surgery called Key-Hole / Laparoscopy where small incision can treat most abdominal disorders, helping patients early return to work.
 Dr. K R Prakasam, Director of Nayati Centre for Gastro Intestinal Sciences " As the liver performs different important functions, it is extremely vulnerable to a variety of metabolic, toxic, microbial, circulatory and cancerous assaults. Awareness about the liver's functions and what all can cause liver diseases can help us take the road to great health.  We are happy to announce day long free health checkup camp on this World liver day and invite the communities to make the most of this camp."