MBBS Student Death: Surat Doctor asked to pay Rs 19.5 lakh Compensation for Medical Negligence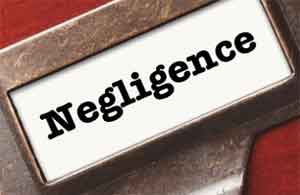 Surat: Holding a city-based doctor guilty of negligence that resulted in the death of an MBBS student suffering from Jaundice, the State Consumer Dispute Redressal Commission here has directed the medical practitioner to pay a compensation of Rs 19.5 lakh.
The direction came on a plea by the deceased's parent, who alleged negligence and carelessness on the part of the doctor that led to the early death of the patient.
The case dates back to May 25 2009, when a first-year MBBS student was admitted to the Shreeji Hospital over his declining health condition. Samples of blood and urine were tested which revealed that the MBBS student was suffering from Jaundice. As per the media account, the hospital staff reportedly administered Fulsed injection (Midazolam) which is generally prescribed for relieving anxiety and sometimes also used as emergency treatment seizures. Soon after, the patient started experiencing respiratory issues. After several requests, the patient was given blood transfusion once.
The doctor arrived the very next day and examined the patient. However, the MBBS student was declared dead. The cause of the death was registered as 'cardio-respiratory failure, hepatic coma, infective hepatitis'.
Also Read: MBBS Student Death: AIIMS New Delhi directed to pay Rs 50 lakh compensation
The deceased's kin moved the state consumer forum against the medical practitioner. In their complaint, they claimed that despite the patient's deteriorating condition no treatment was provided as the doctor did not treat the patient on the day the MBBS student was hospitalized.
On the contrary, the complainants alleged that it was the medical practitioner's negligence and casual approach that led to the demise of the patient.
The forum examined the matter and held negligence on part of the doctor and ordered compensation of Rs 19.5 lakh. However, the doctor challenged the order before the consumer commission.
The commission observed that no case papers were presented by the doctor in justification of the treatment provided to the patient. Upholding the forum's decision, the commission stated that the MBBS student died an early death due to negligence, thus, the amount awarded by the forum was justified, reports TOI.