MCI Board of Governors to decide on Recognition of CPS diploma course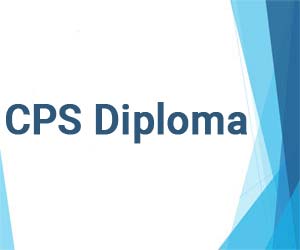 New Delhi: The fate of the diploma courses offered by College of Physician & Surgeons, Mumbai (CPS) is soon going to be decided by the Medical Council of India Board of Governors (MCI BOG), which is expected to soon take a call on the matter.
Medical Dialogues earlier reported about the CPS recognition issue. While DNB candidates in the country are fighting for the equivalence,  candidates having degrees from College of Physicians and Surgeons are fighting for recognition. Erstwhile MCI on its part had been doing a Yo-Yo Movement when it comes to decision of recognition of these courses. In October 2017, through a gazette MCI recognised many CPS diplomas, while just 4 months later, through another notification de-recognised many other CPS degrees.
Read Also: U-Turn: Ministry of Health De-Recognizes PG diplomas offered by CPS, Mumbai
The matter of the recognition of these courses, as well as the infrastructure based on which they are provided was also brought up before the Bombay HC in 2018. In the case pertaining to the recognition of CPS courses, the Bombay High Court pulled up the central and the state government for allowing such courses to flourish despite opposition from the MCI adding that 
If a CPS diploma holder cannot teach any student nor can be termed as
an expert
in any branch of medicine or surgery
,
then, there is no warrant in allowing him to retain this degree in his bio-data or nameplate.
The court also made special note of the earlier communications in the matter which noted "CPS being a Society without any proper infrastructure, teaching faculty, hospital, etc. required for imparting medical education is not legally entitled to conduct any medical course as well as confer any degrees whatsoever. In any event, the degree granted by the CPS cannot be treated as a recognized medical qualification."
Read Also: CPS PG Diploma not Specialist Degree: HC slams govt, asks MCI to take corrective steps
The court had also directed the MCI to take a call on the matter. With the supersession of the MCI by the Board of Governors, the issue went to the MCI BOG to decide.
The agenda of recognition of these courses was recently brought up in the May month meeting of the MCI Board Of Governors. The Board of Governors decided that the matter may also be placed before the Member BoG (PG) Dr. S Venkatesh for his opinion. Thereafter the matter be placed before the BoG for consideration at its next meeting.