MCI cracks a whip on ghost faculty problem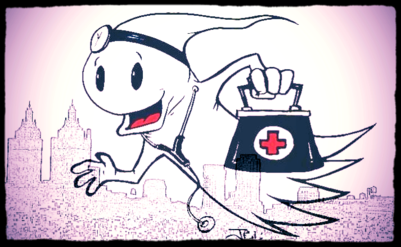 After the Supreme Court took notice of the issue of 'ghost faculty' in medical colleges and appointed an oversight Committee to oversee MCI, the on-ground action has begun sooner than expected. Taking action on its recent implication of doing away with the practice of ghost faculty in medical colleges during inspection, MCI has gone ahead seeking details of all faculty members in medical colleges. The details have to be submitted to MCI in the next two days.
The MCI's urgency is evident from the fact that deputy secretary administration A K Hair has in the circular sent on June 6 to deans and principals of all medical colleges asked them to treat it as "most urgent".
The information to be uploaded on the website includes name, date of birth, photo, photo ID, details of qualifications, including year, college and university names, copies of degrees and details of previous appointments and teaching experience of each faculty member in every medical college. The supervisory committee has given the recommendation on the MCI directive. The colleges are required to submit the information, with complete profile to be submitted to carry the signature of the HOD and principal. Failing to do so will invite strict action from MCI.
"Not only is the website not regularly updated, currently only the first page of the declaration about faculty is put up on it. They ought to put all four pages in the public domain," said Punjab Medical Council president Dr GS Grewal to TOI.
MCI president Dr Jayshree Mehta and secretary Reena Nayyar did not respond to queries on the sudden urgency on the issue.
Many medical colleges, including GMCs in Kerala are however seeking more time as the transfer and retirement process of faculty is currently in process.
It is also reported that retirement process is now completed in government colleges. Only transfers and postings are going on. This is crucial as the term ghost faculty is based on the fact that during transfers, medical colleges resort to temporary or last minute transfers for approval during MCI inspection.
Sources in turn have implied that medical colleges be given a month to submit a clarity on the faculty. Medical colleges have put a request to DME and Health Secretary seeking more time for submission of details.
As far as the new direction is concerned, the medical fraternity has welcomed it, stating that the whole system could be streamlined. Kerala Government Medical College Teachers Association president Dr C P Vijayan said to the
Express newspaper
it was really a welcome direction from the MCI. However, he said  there was no need for buying more time to file the details. "In case of transfers or new appointments, it could be mentioned in the document that is filed and later could be revised. So, there is no need for more time and all the medical colleges should file it soon," he said.