MCI denies relief to MD, Alshifa hospital who was expelled by Travancore-Cochin Medical Council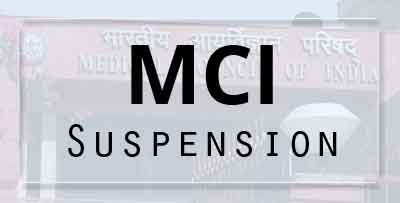 New Delhi: The apex medical council, Medical Council of India (MCI) is reported to have rejected the plea of the Managing Director (MD) of Al-Shifa Hospital whose registration has been cancelled by the Travancore-Cochin Medical Council after the state medical council found severe discrepancies in the records and degree credentials submitted by him
The recommendation to this effect was made by the disciplinary committee of the Travancore Cochin Medical Council (TCMC)  in the year 2017 after a committee headed by Health Services Director Dr. R.L. Saritha had found that the MCI registration number produced by Mr. Shahjahan Yousaf Sahib at the time of his registration with TCMC belonged to a lady doctor. Moreover, the council found that the degrees submitted by the said Yousaf were fake and that he was using the title "MD Physician' based on his degree procured in Russia (which is equivalent to MBBS in India, after clearing the screening exam).
Following the recommendations, the council after a unanimous decision from its members has finally removed his name from the state medical register. TCMC has also decided to give a complaint to the Director General of Police against Mr. Sahib for cheating and fraud
Read also: Hospital MD gave fake MCI certificate to get State Council Registration, to be suspended
The IMA state branch also took a strong action by revoking his membership and also fling a complaint with the police.
Read Also: Police Raids Al-Shifa Hospital based on IMA Complaint, books MD under IPC Section 420
Dr Samuel Koshy from the IMA state branch had then informed Medical Dialogues team , " We received a number of queries against Al shifa Hospital and its MD. We set an internal committee to look into the matter, which found various discrepancies in the medical degrees and registration of Shajahan Yoosaf Sahib. He apparently completed the higher secondary education in 1992, but is registered for homoeo diploma in 1987 with the Homoeo Medical Council. Moreover, there was also over-lapping of dates of house surgency and post-graduate training in Russia. How can he be doing his house-surgency in India while pursuing his PG in Russia, both at the same times? Also, hospital's brochure said he had been practising since 2002. But he got registration only in 2007."
The Managing Director (MD) of Al-Shifa Hospital then challenged the Travancore-Cochin Medical Council (TCMC) expulsion order by filing an appeal with the MCI
Now, a recent report in Hindu states that the doctor's appeal has now been rejected by the Ethics Committee of the MCI. The ethics committee, rejecting an appeal filed by Mr. Sahib against the order of TCMC, stated that the latter cannot be considered as a Registered Medical Practitioner.