MCI gazette Notification asks for Legible Prescriptions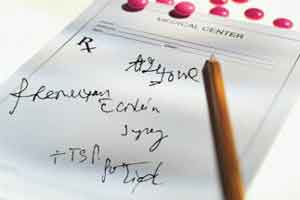 Legible Prescriptions. Generic Prescriptions. Rational Prescriptions.
These are the new guidance mantras that medical practitioners need to keep in mind while writing their prescriptions. The Medical Council of India, stressing on the importance of legibility of prescriptions came out with an official gazette notification asking the doctors to keep cleanliness on paper.
In the regulations termed as "Indian Medical Council (Professional Conduct, Etiquette and Ethics) (Amendment) Regulations, 2016 – Part – I" under the Chapter 1-B-Duties and responsibilities of the Physician in general, Clause – 1.5 and under the heading – Use of Generic names of drugs, the following has been substituted
"Every physician should prescribe drugs with generic names legibly and preferably in capital letters and he/she shall ensure that there is a rational prescription and use of drugs"
Medical Dialogues team had earlier reported that in the month of July, the Health ministry had approved to amend Indian Medical Council Regulations, 2002, to incorporate the above changes. The move is directed to reduce prescription errors as well as bring uniformity in prescription. As there are number of brands providing the same drug salt specification, patients would now have the freedom to choose a brand of their choice. Moreover, writing in capital letters would alleviate the problem of misinterpretation and hence wrong medications.
Read more:
Write in CAPITAL LETTERS: Health Ministry to Doctors 
Attached is the copy of the gazette notification