MCI replacement may have Elected Members, GoM to meet on Tuesday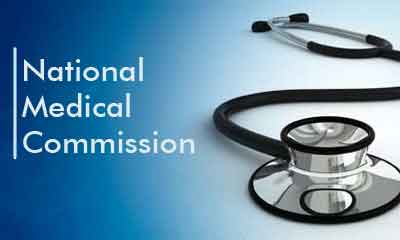 New Delhi: A group of ministers (GoM) constituted under Finance Minister Arun Jaitley to look into issues relating to the draft National Medical Commission Bill, 2016, will be meeting for the second time on June 13. One of the important points coming up for discussion would be the formation of the Commission that has been proposed as a replacement of the Medical Council of India.
Medical Dialogues team had earlier reported that strong objections were raised from various sections of the Medical Community, which had opposed the limited representation of the medical fraternity in the impending commission. Moreover, objections were raised against the fact that the proposed commission had dominance of nominated members rather than elected members.
Read more at Medical Dialogues: MCI Replacement :
IMA on board, NMC Bill to be tabled in coming Parliament Session, informs Nadda 
The first draft of the bill proposed that the commission will be a body comprising a chairperson, nine ex-officio members and 10 part-time members who would be selected on merit by a high-powered search-cum-selection panel and would not be elected.
A recent report in TOI states that the government is likely to amend the draft National Medical Commission (NMC) Bill-2016 to make way for elected members also in the new commission.
"The government is likely to accept the demand of several organisations of medical professionals," said a senior official.
National Medical Commission Bill, which seeks to replace the Medical Council of India (MCI) with a new commission to steer medical education in the country,. In March, the government had formed the GoM to address the concerns over membership issues raised by a few states and doctors. The draft Bill will be placed before the Cabinet after the GoM submits its report, a senior government official said.
Last year, a high-level committee headed by Niti Aayog Vice-Chairman Arvind Panagariya was set up to examine the issue of poor regulation of medical education by MCI and proposed replacing it with a new commission. Besides Panagariya, the panel included Prime Minister's Additional Principal Secretary P K Mishra, Niti Aayog CEO Amitabh Kant and Union Health Secretary. After approval, the National Medical Commission will become the main regulatory body and take over all roles and responsibilities of MCI.
The new body will have eminent doctors and experts on board to ensure quality is at par with global standards. Last year, a parliamentary committee had called for revamp of MCI, saying it had failed in its role as a regulator which has led to a deterioration in India's medical education.