Critical Illness Insurance: Your Shield Against the Threat of Cancer and Much More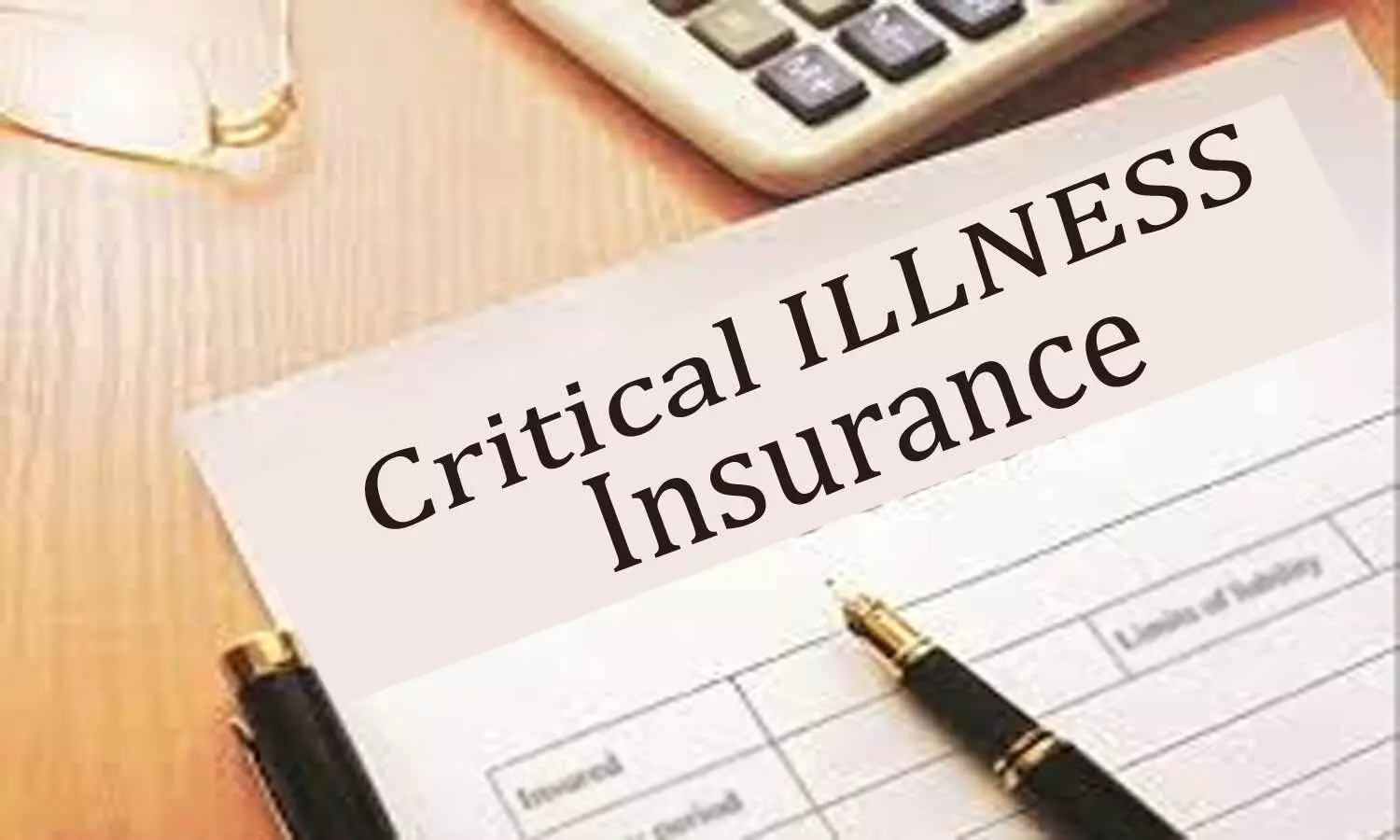 Delhi - While we all dream of living a hale and hearty life, there may come a time when you are faced with a chronic condition. During such times, you are not only worried about its implications on your overall life, but also your finances as these illnesses attract exorbitant medical expenses. Besides, if you are the sole earning member of your family, then being diagnosed with a disease would also mean a loss of productive days as you may not be able to work anymore.
This is why it is advisable to add a critical illness policy cover to your existing financial portfolio or as an added rider coverage with your term insurance. Doing so will help you protect yourself against the uncertainties of life-threatening diseases, should you ever get diagnosed.

Features of Critical Illness Insurance Plans
• Critical illness coverage: Depending upon the insurance provider, your critical illness insurance policy may cover up to several major diseases such astumours, cancer, and heart conditions
• Get paid in lumpsum amount: Critical illness policy insurance provides a lumpsum as payment for the treatment of illnesses
• Simplified claims process: The critical illness policy claim can be processed with ease depending upon diagnosis reports
• Loss of income: Lumpsum payment can also be used to cover for the loss of income
Benefits of Critical Illness Insurance
Here are a few benefits of supplementing your term insurance cover critical illness insurance rider and why you must weave it into your portfolio if you haven't done that already.
• Your premium remains unchanged
Once you choose a term insurance plan with a critical illness insurance rider, the premium will stay the same throughout the policy term. This means that the premium will not increase, even if you have been diagnosed with a critical illness.
• Avail tax benefits
All the premiums that you pay towards your term insurance plan are eligible for tax exemption under Section 80C of Income Tax Act, 1961. You can avail the exemption of up to Rs. 1.5 lakh per annum. Besides, the pay-out received from the insurance provider is also tax-free as per prevailing tax laws.
Cover your medical expenses
Healthcare costs in India have been rising at a meteoric pace. This is the reason you must supplement your medical insurance or your term insurance plan with a critical illness insurance cover to get an added layer of
protection
in case of being diagnosed with a severe health condition. Opting for a critical illness insurance rider will help you cover your medical expenses. Moreover, the lumpsum amount provided by the insurer can help you pay for your daily expenses as well.
• Increase your survival probability
In the absence of a medical insurance policy or a term insurance plan with a critical illness insurance rider, you will have to deal with a substantial financial burden to overcome the cost of treatment. However, with the right cover, you will get access to funds on time to get yourself duly treated and increase your chances of survival.
The Need for a Critical Illness Insurance Policy
The critical illness insurance rider or policy is now more crucial than ever. You know why, because of hectic lives and sedentary lifestyles. As a result, lifestyle disorders are at an all-time high, exposing you to the risk of all kinds of illnesses, most of which can be very critical. Several studies conducted globally indicate that an increasing number of people are developing critical illnesses at a young age.
Term insurance plans from reputable insurers such as Max Life Insurance offer critical illness policy coverage as a rider to enhance the scope of your term insurance protection. If diagnosed with any one of the pre-listed conditions listed in the cover, you can get financial support to pay for the treatment expenses. As an insured, you will be able to avail of the policy benefits after fulfilling certain conditions such as surviving a certain number of days.
So, if you want to safeguard yourself and your loved ones from this traumatic experience, then think ahead and invest in a critical illness policy that will give you the peace of mind that you are covered and protected if misfortune strikes.
Read Also: New guidelines for treating most critical COVID-19 patients