MBBS in Abroad in Rs 15 Lacs- Know the Truth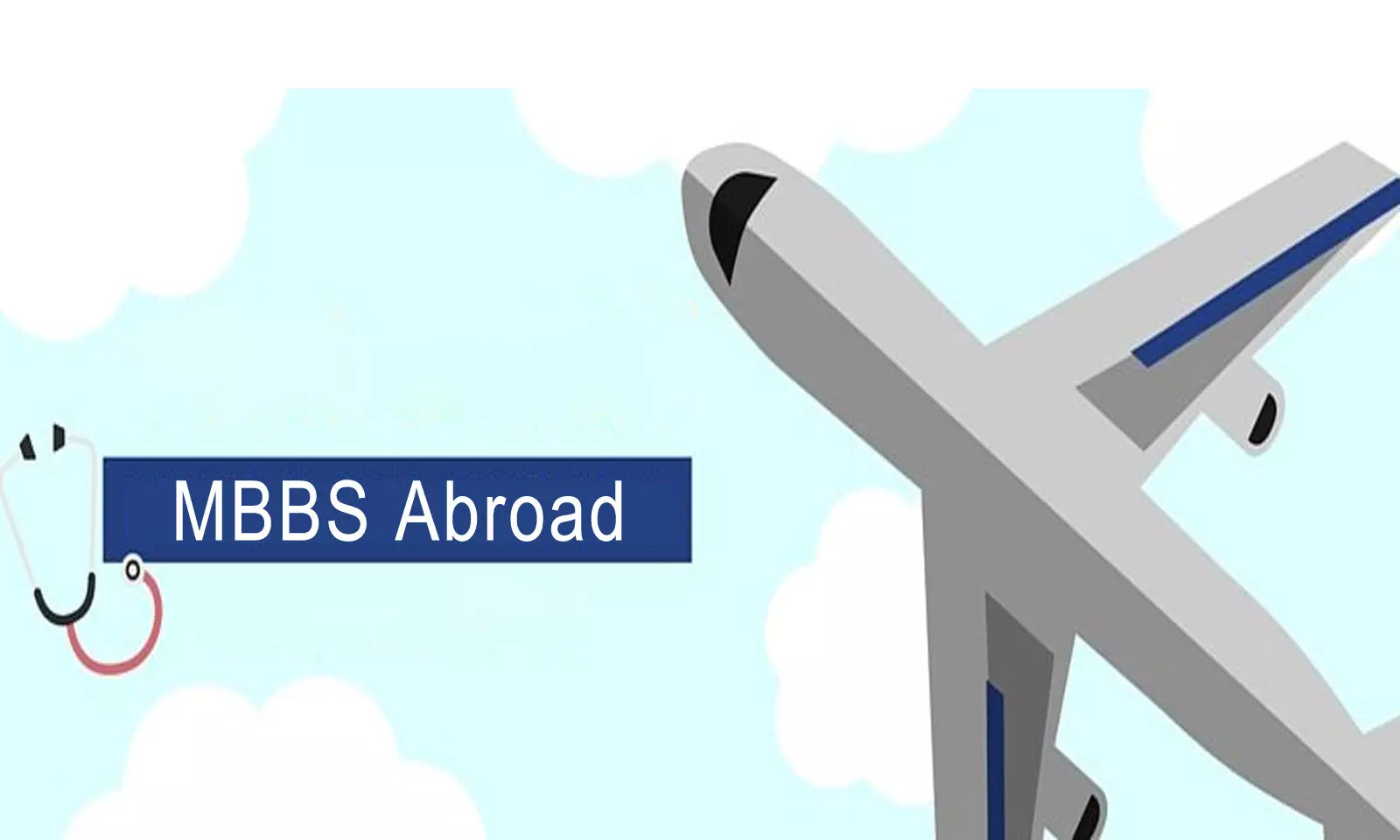 Often students and parents are carried away by the glossy advertisements and posts on internet and social media mentioning MBBS Abroad total package around 15 lacs. Is that really possible? In this post today, we shall discuss more about MBBS Abroad. We shall also share some information about countries where students travel every year for MBBS program and the expenses.

In a country like ours, a doctor is considered next to God. For this reason, the profession of a Doctor is among one of the most prestigious jobs. Every year lacs of Indian medical aspirants appear for NEET but only few are able to get the seats in their desired colleges for MBBS in India. In 2020, more than 15 lac students have filled the NEET application form. Looking at the previous years' records, it is expected that more than 50% of these medical aspirants will qualify the NEET examination. As of 2020, Indian Medical colleges have 80,055 seats for medical aspirants. Those who fail to get their medical seat in India will have to opt either for MBBS Abroad or for some other courses. Private medical colleges in India have hiked their fees and it is not possible for many Indian aspirants to even think of affording the same.
Reasons for MBBS Abroad
As highlighted above, the affordable fee is the key feature for Indian students traveling for MBBS Abroad. Not only this, the medical universities abroad offer world-class education and a world class infrastructure at affordable price and attract the Indian talent. Many universities in abroad offering MBBS program are approved by MCI and medical councils of countries like the US & UK, which means students graduated from such universities are eligible to write the most known licensing examinations of FMGE, USMLE and the PLAB. The degrees awarded are internationally recognized. Students doing MBBS Abroad get to learn so much from the rich culture of the country they are studying in, get friendly with students from different nationalities and become more independent. Children get to learn to deal with the if's and but's on their own and develop a problem-solving attitude which is very necessary for being a Doctor. English is the most commonly known language of the world. Hence it is not difficult for student studying MBBS Abroad as most countries offer English language program. For MBBS in China, MBBS in Russia, MBBS in Kazakhstan, MBBS in Ukraine, MBBS in Georgia and many more countries, the eligibility criteria is not very high. These countries have easy admission process and affordable fee. Even the topmost universities of abroad do not demand any capitation fee or donation for admission. Countries like China, Russia, Kazakhstan and Ukraine have some of the oldest universities of the globe offering MBBS Abroad with vast experience in teaching.
Students prefer to pursue MBBS in China because China has some of the top-ranked universities of the world teaching clinical medicine. Apart from all the reasons mentioned above, China is a developed and technologically advanced country. The technologies are so developed that a student studying MBBS in China has lot more chances to learn from the advanced technology as compared to the students pursuing MBBS from any other country. Even though Mandarin is the official language, MBBS in China is an English language taught program for international students. The average annual expenses for MBBS in China comprise of 30000 RMB (3,00,000 Rs), Accommodation fee is 4500 RMB (45,000 Rs), Visa extension & Insurance 1400 RMB (14,000 Rs). The average monthly food expenses go around 8,000- 10,000 Rs and a two-way ticket cost around 40,000 Rs. If we calculate the annual figure based on these figures, the total expense for a year comes around 4,79,000 Rs. MBBS in China is a 5+1 years program including 1 year of internship. 5 years expenses will cost around 23,95,000 Rs where we have just taken the average figures into consideration. Extra expenses like the processing fee, currency fluctuation and internship charges have not been considered. Concluding this MBBS in China at 15lacs, if said will be completely a wrong statement.
Similarly, MBBS in Kazakhstan is also a 5 years program taught in English medium. Many students graduated from Kazakhstan are now placed at renowned hospitals. Average annual tuition fee in Kazakhstan is 4000 USD (3,00,000 Rs) and accommodation is 700 USD (52,500 Rs). Visa extension and insurance together cost around 450-500 USD (33,750 Rs). The living expenses and annual travel expenses are same as in China. So, the annual expense figure come around 4,59,000 Rs. A total cost of 22,95,000/- is to be incurred for MBBS in Kazakhstan where additional expenses of processing fee and currency fluctuation are not taken into consideration. Hence MBBS in Kazakhstan at 15 Lacs is again an invalid statement.
Similarly, let's consider the case of countries offering 6-year degree program like MBBS in Russia, MBBS in Ukraine, MBBS in Armenia and MBBS in Georgia. The admission process in these countries is very easy and also the degrees are internationally recognized. The average annual tuition fee, accommodation, visa extension and insurance the same as in Kazakhstan for MBBS program. The only difference is that these countries offer a 6-year program. So here the annual expense figure is to be calculated for 6 years. The total comes to around 27,54,000 Rs taking into consideration the universities with the average fee. The expenses like the processing fee and currency fluctuation are not yet added to the total figure. If one opts for a university with a fee higher than the average fee, the total expense increases. MBBS in Russia, MBBS in Ukraine, MBBS in Armenia and MBBS in Georgia at 15 lacs prove to be a wrong statement for these countries too.
So the parents and students getting swayed away by the sweet words of unauthorized consultants must not trust on them blindly. A financial planning is very important for the smooth education of wards. Jagvimal Consultants is one leading and trustworthy authorized consultancy in the field of overseas education. The team at Jagvimal Consultants has rich experience of over 10 years guiding students majorly for MBBS Abroad. As Jagvimal Consultants, parents and students feel at ease to discuss their requirements with the experienced counselors who guide the students towards their career path. The team initiates the admission process, completes it and stays connected with the students until they complete their course in countries abroad. They are available 24*7 to help their students. This is the reason why Jagvimal Consultants has a rich database of happy and content students creating good reference database. You can connect with these students to know more about the universities they got the admission into as promised, know the authenticity of Jagvimal Consultants and the services they offer throughout.
Some of the leading universities offering MBBS Abroad to international students as recommended by Jagvimal Consultants include universities from China, Russia, Kazakhstan and Ukraine too. Let us have a look at them.
Top Ranked Universities for MBBS in China
Fudan University
Zhejiang University
Xi'an Jiaotong University
Nanjing Medical University
Southeast University

Jiangsu University
Yangzhou University
Tongji University
Sun Yat Sen University
Huazhong University of Science & Technology (HUST)
Shandong University
Kunming Medical University
Qingdao University
Top Ranked Universities for MBBS in Russia
Far Eastern Federal University
Kazan Federal University
Kursk State Medical University
Ivanovo State Medical Academy
Crimean Federal University
Volgograd State Medical University
Orenburg State Medical University
Top Ranked Universities for MBBS in Kazakhstan
Kazakh National Medical University
JSC Astana Medical University, Astana
West Kazakhstan Marat Ospanov State Medical University
Semey State Medical University
Al Farabi Kazakh National Medical University
Top Ranked Universities for MBBS in Ukraine
Zaporozhye State Medical University

Lviv National Medical University
Ivano-Frankivsk National Medical University
O.O. Bogomolets National Medical University
Top Ranked Universities for MBBS in Georgia
Tbilisi State Medical University
Akaki Tsereteli State University
Batumi Shota Rustaveli State University
David Agmashenebeli University of Georgia
You may check the ranking of the universities on your own and know how well these people can guide you with the knowledge they have. The author of the article is Ved Prakash Beniwal who runs Jagvimal Consultants and guides students in pursuing their MBBS abroad. His guidance can also be seen on his Youtube Channel which is run under his name Ved Prakash Beniwal and contains important videos to help those who aspire to study MBBS in any foreign country. It also has reviews from parents & students who have gone through them for MBBS Abroad and are happily studying there.
Disclaimer: This article is a sponsored contribution by Jagvimal Consultants & Management Services (P) Ltd. and published under our MD Brand Connect Initiative. The views expressed in the article are entirely that of the author and in no way represent the views and opinion of Medical Dialogues