Mediangels.com Bags award from Frost and Sullivan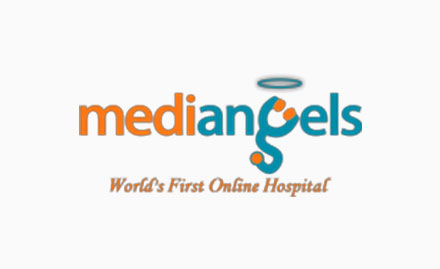 MediAngels.com, which strives to provide access to quality healthcare and service through its e-network, has been recently recognised for its contribution in the field by Frost & Sullivan.

Making its way through laborious selection methodology, MediAngels.com was judged as the– 'Online Medical Opinion Provider of the Year – 2015'. This award was presented as part of the 7th Annual India Healthcare Excellence Awards 2015 by Frost & Sullivan.

Mediangels.com operates like an online hospital, with many medical professionals from across the world registered on the e-platform to provide expert opinion on clinical matters across the country. This operating model helps in reducing the expenditure and time lost in travel and missed appointments, making the healthcare eco-system more efficient. The new form of online hospitals also aims to bridge the existing gap of experts access in smaller towns..

The range of service provided includes access to all healthcare services including consultation with doctors, blood tests performed at home, and even treatment related and second opinion related services for complex diseases.

"It is indeed a very proud moment for our entire team to receive this prestigious award. This is the second award we have received for excellence in online healthcare delivery in the last two weeks, and it is overwhelming," shares Dr. Debraj Shome, Co-founder and CEO – MediAngels.com. Dr. Debraj Shome himself amongst the most renowned facial plastic surgeons in the world and a pioneer in designing technology related healthcare systems. MediAngels has recently, also been awarded the title 'Emerging Online Healthcare Delivery Company of 2015', at the 6th Annual India Leadership Conclave, in September 2015.

MediAngels.com, reputed for its work in healthcare delivery on the digital platform, connects patients or their families to a network of over 400 of the best super-specialist doctors globally, from over 93 specialties and from over 17 countries, at the click of a button.

The awards program follows a rigorous methodology to recognize superior planning and execution of product launches, strategic alliances, distribution strategies, technology innovations, customer service and healthcare delivery. A host of other crucial factors such as leadership, strategy, growth, service, innovation, integration, marketing, financial performance, and development are also considered as part of the award methodology.

Award categories span across various healthcare segments such as Pharmaceuticals, Biotechnology, Medical Technologies, Healthcare Delivery Services and other Special Awards.