Oops: Patients Right kidney operated instead of left one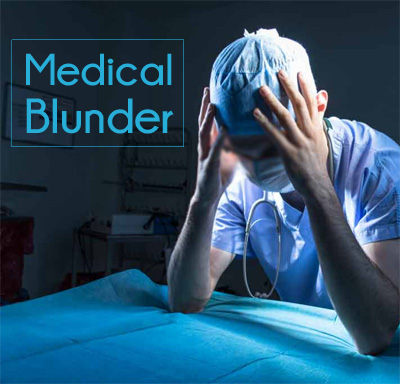 Ranchi: In a medical blunder that has taken place at the prestigious Rajendra Institute of Medical Sciences ( RIMS), a patient's right kidney was mistakenly operated instead of her left one.
The case is that of patient Gudia Bai, who had come to RIMS, Ranchi, with complaints of 
severe abdominal pain. She was diagnosed with kidney stones in her left kidney for which she was to be operated upon. However, media reports point out that her right kidney had been operated upon by mistake. 
"Stones were detected by doctors in her left kidney. A private hospital asked us to pay Rs 40,000 for surgery. I am a driver and I can't afford the amount. So I got her admitted in the RIMS. After the operation I found stitches in her right side instead of the left side. When I brought it to notice of the doctors, I was assured further treatment but nothing has happened," Pradeep informed the reporters here.
The head of the Urology department has apparently blamed junior doctors for the blunder.
When Pradeep approached the doctor who had operated Gudia Bai, she was assured treatment in a private hospital but later asked to leave the hospital reports IANS.