Medical Council to give QR code printed registration certificates to doctors in Maha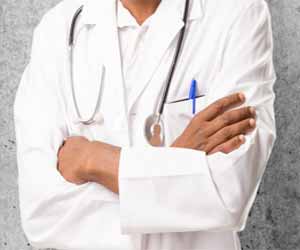 Mumbai: In its effort to curb forgery or tampering in certificates, the Maharashtra Medical Council (MMC) has decided that from now on, doctors will be given their certificates via mail with individual QR codes printed on them so as to verify the authenticity of the official document.
This step has evidently come up in view of the controversial fake certificate scam connected with the Maharashtra based College of Physicians and Surgeons (CPS).
As of now, around 105 doctors have been found guilty of submitting fake documents to the MMC. Medical Dialogues has been extensively reporting about the scam since a year now.
The Maharashtra Medical Council stumbled upon the scam over two years ago, while scrutinizing documents of a candidate, who had submitted a fake certificate for registration. This prompted the medical council to launch a statewide probe into the matter.
Most fake degrees were of sought-after courses such as diploma in gynaecology and obstetrics, diplomas in ophthalmic medicine, general surgery and cardiology, fellowships in surgery, medicine.
The whole case of fake certificates was linked to a larger scam and is alleged to have been involving many medical practitioners, who were assisting these doctors to get their "Pass certificates." Doctors allegedly paid between Rs 3 lakh and Rs 6 lakh for the certificates after failing the CPS examination.
The paediatrician, Dr Snehal Nyati's name figured as the kingpin of the scam.
Read Also: Fake CPS Certificate SCAM: 40 more doctors to face Medical Council's wrath
The MMC, after noting several discrepancies; decided to take a step towards digitalization so that no forgery takes place in the practice certificates that are given by the council to the doctors.
To practice, doctors need to obtain their certificates and subsequent renewals from the MMC every five years. Earlier, these certificates were delivered to them via courier to their registered addresses. But from now on, to maintain records and ensure transparency; the certificates will be emailed to the doctors to their registered and authentic email IDs.
The council has already asked doctors to register their current email IDs and updated phone number with the MMC.
"We have now made it mandatory for all doctors to get their email IDs and phone numbers registered with us. We have now started sending them certificates via email. This will keep the entire process transparent," Dr Shivkumar Utture, MMC President informed Mid Day.
Moreover, individual QR codes will be generated for every certificate to handle cases of forgery. "When the code is scanned, it will provide all the details of the doctors, including their photographs. So, forgery and identity theft can be ruled out," he told the FPJ.
Pertinently, last year, the medical council had started an app which helps citizens to check the qualifications of local doctors.
The payment of fees and a format of citizens' complaints against doctors; are the other initiatives included in the digitalization plan of the medical council.