Alternate-day fasting effective weight loss strategy for obese adults, claims study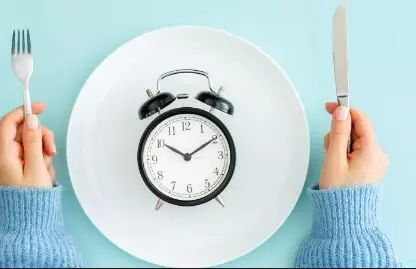 A current study suggests that alternate-day fasting (ADF) effectively lowers body mass index (BMI), body weight ( BW), and total cholesterol in adults with overweight within 6 months when compared to the controls.

The findings of the study have been published in Metabolism.
The imbalance between energy intake and expenditure is the underlying cause of obesity and overweight. Therefore, obesity and overweight can be prevented by decreasing the dietary energy intake of fat and carbohydrates and increasing the energy expenditure with regular physical activity.
Intermittent fasting (IF), such as reducing the number of meals, limiting the duration of food intake, or alternate-day fasting (ADF), in which dieters eat 25% of their daily energy requirements or fast one day and then eat ad libitum the next day lasting every other day, has recently emerged as a new method of decreasing energy intake.
Recently, Jihyun Park and team, at the Department of Family Medicine, Hallym University Sacred Heart Hospital, Korea, performed a systematic review and meta-analysis that included recent RCTs to evaluate the effects of ADF on obesity-related factors.
The researcher team used PubMed, EMBASE, and Cochrane online databases, for an electronic search. Randomized controlled trials were investigated to evaluate ADF effects on body mass index (BMI), body weight (BW), waist circumference, body fat mass (FM), lean body mass, and cardiometabolic risk factors in adults aged ≥18 years. By utilizing a random-effects model, meta-analyses to assess weighted mean difference (WMD) with 95% confidence intervals (CIs) were performed for eight randomized controlled trials (total participants = 728).
For this meta-analysis, inclusion criteria were as follows: (1) a human RCT for which the full text was available and written in English; (2) participants aged ≥18 years; (3) the intervention group underwent ADF intervention alone or in conjunction with other lifestyle interventions; (4) the comparator group underwent no nutritional intervention ("control") or a different type of nutritional intervention; (5) the trial included evaluation of at least one of the following primary outcomes: BMI, BW, WC, FM or LM; and (6) the trial reported the mean value of changes from baseline.
On data analysis, these key facts emerged.
It was observed that significant effects of ADF for BMI (WMD −0.73 kg/m2, 95% CI −1.13 to −0.34), FM (WMD −1.27 kg, 95% CI −2.09 to −0.46), and total cholesterol (WMD −8.14 mg/dL, 95% CI −14.59 to −1.69).
Subgroup analyses indicated that significant intervention effects were observed for BMI, BW, FM, and total cholesterol when compared to the control, the participants were overweight, and the study duration was <6 months.
ADF is effective in reducing waist circumference in adults aged ≥40 years with obesity.
However, there was no difference between ADF and continuous energy restriction, time-restricted feeding, or control about lean body mass.
Alternate-day fasting effectively lowers waist circumference in adults 40 years of age or older with obesity. However, there was no difference between the effects of alternate-day fasting and continuous energy restriction, time-restricted feeding, or control on lean body mass, concluded the research team.
Primary source: Metabolism
Source : Metabolism