Can greying of hair reversed finds new Study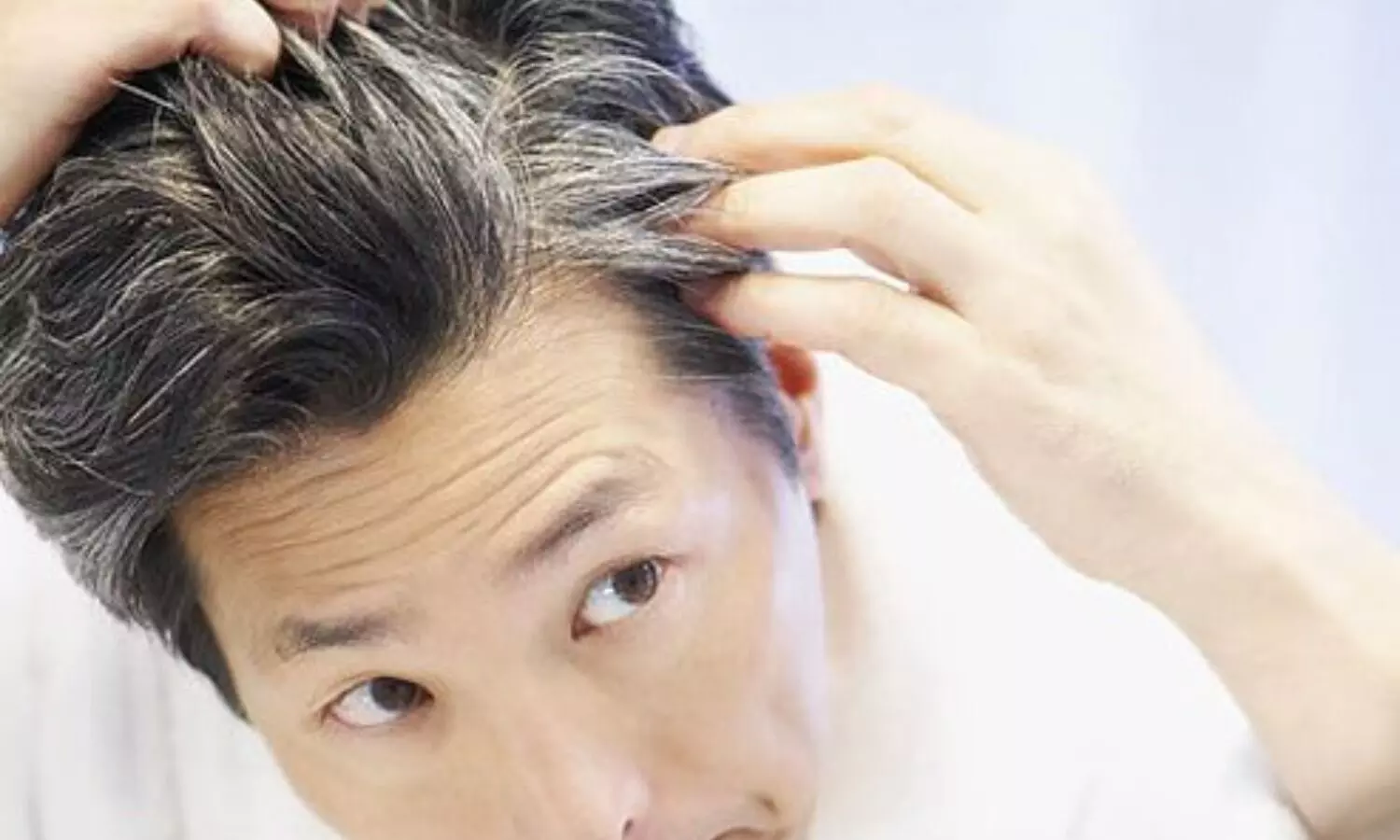 A novel technique of quantifying current life history in hair pigment patterns may enable us to longitudinally investigate the impact of current life exposure to human bio-behavioral factors, suggests a study published in the eLife journal.

Greying of the hair greying is an obvious sign of aging that disturbs most individuals. Melanin, a pigment found in the skin, eyes, and hair is, responsible for imparting color to all of them. While the loss of hair color is caused due to the loss of melanin. There have been numerous studies in mice suggesting that mental stress may quicken hair greying, however, no such definitive research has been conducted on humans. The reason for this is because the unavailability of specific research tools to accurately map mental stress and hair color over time.

A study was conducted by Rosenberg et al. to demonstrate a new method to digitize and quantify physical timescales of rapid hair color dynamics to profile hair pigmentation patterns (HPPs) along individual human hair shafts.

The researchers found that white/grey hair naturally retrieved pigmentation among all sex, ethnicities, ages, and body regions, thus, quantitatively defining the reversibility of hair greying in humans. They also found that hair greying and reversal may occur in parallel with psychological stressors, through a combination of hair pigmentation patterns profiling and proteomics on a single hair.
To generalize these observations, Rosenberg et al. developed a mathematical model that simulates the greying of an individual over his/her lifetime, an experiment that is not possible with living people. According to this computerized model suggested there might be a threshold for temporary greying; if hairs are about to go grey anyway, a stressful event may accelerate the greying process. Following the stressful event, if a hair is just above the threshold, it could regain its color.
The computational simulation thus developed suggests a threshold-based mechanism for the temporary reversibility of greying.
Thus, the researchers concluded that this new method for measuring minor hair color dynamics may enable us to potentially use hair pigmentation patterns like tree rings as they would help us to monitor the impact of past life events on human biology. And in the future, tracking hair pigmentation patterns could help to trace the efficacy of treatments aimed at reducing stress or slowing the aging process.
This result provides a plausible biological basis for the rapid reversibility of greying and its association with psychological factors, and also supports the possibility that this process could be targeted pharmacologically.
Reference:
Quantitative mapping of human hair greying and reversal in relation to life stress by Rosenberg A et. al published in the eLife journal.
DOI: 10.7554/eLife.67437
Source : eLife journal