Botox receives FDA approval for neurogenic detrusor overactivity in children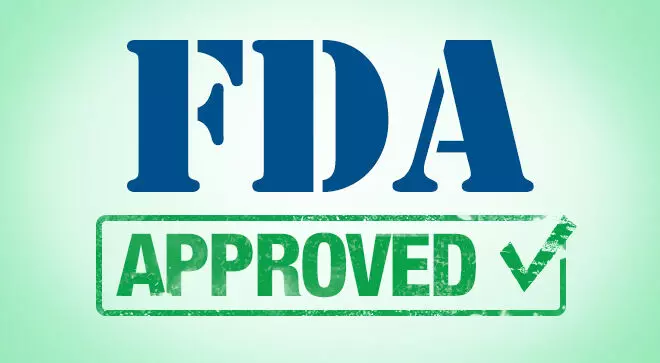 USA: The US Food and Drug Administration (FDA) has given its approval to AbbVie's onabotulinumtoxin (BOTOX). The approval is for the treatment of detrusor (bladder muscle) overactivity associated with a neurologic condition in pediatric patients 5 years of age and older who have an inadequate response to or are intolerant of anticholinergic medication.

"BOTOX is the first neurotoxin approved for use in treating neurogenic detrusor overactivity in children who are not adequately managed with anticholinergic medication. While always satisfying to bring forth new indications, it is particularly rewarding when we can help advance care for pediatric patients with BOTOX," said Mitchell F. Brin, M.D., Senior Vice President, Chief Scientific Officer, BOTOX & Neurotoxins, AbbVie, said in a statement. "This milestone marks the 12th approved therapeutic indication for BOTOX, adding another approved use to the pediatric portfolio.

Neurogenic detrusor overactivity occurs when the spinal cord and bladder are not able to communicate effectively, which can occur with neurologic conditions such as spina bifida and spinal cord injuries. As a result, the bladder muscle involuntarily contracts, increasing the pressure in the bladder and reducing the bladder capacity, which can cause the individual to leak urine frequently and unexpectedly. Elevated bladder pressure can also lead to bladder and kidney damage over time.
The FDA approval was based on the data from a randomized, double-blind Phase 3 study, which evaluated the safety and efficacy of onabotulinumtoxinA in more than 100 pediatric patients with neurogenic activity.
Results from the Phase 3 study demonstrated that intradetrusor administration of BOTOX® 200 Units (not to exceed 6U/kg) reduced daytime urinary incontinence episodes, the study's primary endpoint, as well as lowered maximum bladder pressure and increased bladder capacity at week 6 (primary timepoint). The most common adverse reaction in the studies were bacteriuria (20%), urinary tract infection (7%), leukocyturia (7%), and hematuria (3%).
"Many children with underlying neurologic conditions may experience bladder and kidney damage over time, which underscores the importance of treatment. When caring for pediatric patients with neurogenic detrusor overactivity, we strive to reduce bladder pressure and increase the bladder's capacity. Previously, treatment options were limited primarily to anticholinergic medicines, where long-term use needs to be considered carefully, in addition to surgery," said Paul F. Austin, M.D., FAAP, Chief of Pediatric Urology at Texas Children's Hospital and Professor of Urology at Baylor College of Medicine. "
Effectively managing neurogenic detrusor overactivity requires ongoing care, and there has been a high unmet need for alternative treatments. With its proven safety and efficacy profile, BOTOX offers a new treatment option for pediatric patients who are not adequately managed by anticholinergics."
About BOTOX
BOTOX is one of the most widely researched medications in the world, with a proven history as a therapeutic agent.6 First approved by the FDA in 1989 for two rare eye muscle disorders – blepharospasm and strabismus in adults, BOTOX was the world's first approved botulinum toxin type A treatment.
Today, BOTOX is FDA-approved for 12 therapeutic indications, including Chronic Migraine, overactive bladder, leakage of urine (incontinence) due to overactive bladder caused by a neurologic condition in adults, cervical dystonia, spasticity, severe underarm sweating (axillary hyperhidrosis), and pediatric detrusor overactivity associated with a neurologic condition. Backed by strong science and continuous innovation, BOTOX® proudly embraces its past while boldly looking to the future.
Source : US FDA