Commonly used antiseizure medication tied to lower vitamin D levels: Study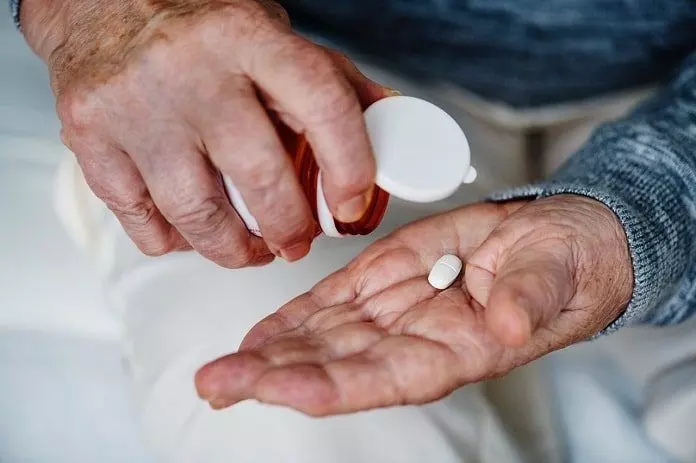 USA: Treatment with the antiseizure medication (ASM) carbamazepine is related to a reduction in vitamin D levels, shows a recent study. The findings from the meta-analysis, published in the journal Epilepsy Research, support the use of alternative ASMs as first-line agents. Also, the researchers strongly stress considering vitamin D supplementation for patients who are prescribed carbamazepine.
There have been concerns regarding the impact of enzyme-inducing ASMs on vitamin D -- an important molecule in both inflammation and bone metabolism pathways. Though there have been studies evaluating the relationship between chronic use of carbamazepine and vitamin D levels, there is no availability of comprehensive review to inform practitioners and policymakers.
Against the above background, CarlaLo Pinto-Khoury, Temple University, USA, and colleagues performed a meta-analysis on studies that measured the levels of 25-hydroxyvitamin D (25OHD) in people taking carbamazepine to determine whether this drug significantly reduces circulating 25OHD.
The researchers searched the online databases and identified 12 studies that measured 25OHD levels in persons on carbamazepine monotherapy groups and controls.
Based on the study, they found the following:
Persons taking carbamazepine had significantly lower 25OHD levels than persons not taking carbamazepine.
The average 25OHD levels of carbamazepine-treated patients across all studies was 21.8 ng/mL (IQR 15.4,26.0) whereas 25OHD levels of control subjects was 28.0 ng/mL (IQR 20.8,30.4).
The weighted difference of means was 4.00 ng/mL of 25OHD. Neither age nor sex nor duration of carbamazepine therapy had a significant impact on this finding.
The effect was similar irrespective of whether the comparator group consisted of healthy controls or epilepsy patients taking non-inducing medications.
"We found that carbamazepine use is associated with reduced levels of 25OHD," wrote the authors. "In combination with other literature establishing the problematic metabolic effects of carbamazepine, this meta-analysis provides additional evidence in favor of the use of alternative ASMs as first-line agents."
At a minimum, vitamin D supplementation should be strongly considered for patients prescribed carbamazepine, they noted.
Reference:
The study titled, "Impact of carbamazepine on vitamin D levels: A meta-analysis," is published in the journal Epilepsy Research.
Source : Epilepsy Research