Dabigatran etexilate useful alternative to standard care for VTE in children: Lancet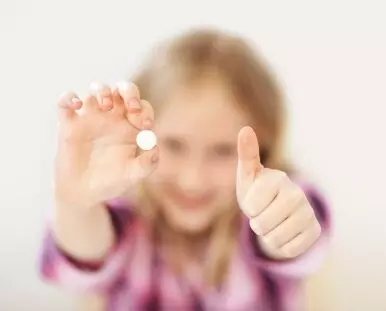 Direct oral anticoagulants (DOACs) have become the preferred treatment for venous thromboembolism in adults. However, anticoagulant therapy in children is challenging. DIVERSITY trial results show Dabigatran etexilate as an appealing therapeutic alternative to the standard of care in pediatric patients with venous thromboembolism. The trial details were published in THE LANCET Hematology on December 5, 2020.

Standard of care for treating acute venous thromboembolism in children consists of low-molecular-weight heparin (LMWH), unfractionated heparin (UFH), fondaparinux, or vitamin K antagonists (VKAs) for a total duration of 3 months. The management of children with venous thromboembolism continues to be extrapolated from adult venous thromboembolism clinical trial data, partly owing to the major challenges in designing and managing trials in children with thrombosis. Although extrapolating effectiveness from adults to children is accepted by the European Medicines Agency (EMA) and the US Food and Drug Administration (FDA), both regulatory authorities recommend paediatric safety studies, as immature drug clearance mechanisms or other developmental changes in children could affect drug toxicity. For this purpose, a research team conducted a trial to study the appropriateness of a paediatric dabigatran dosing algorithm, and efficacy and safety of dabigatran dosed according to that algorithm versus standard of care in treating children aged less than 18 years with venous thromboembolism.
DIVERSITY was a randomised, controlled, open-label, parallel-group, phase 2b/3 non-inferiority trial in 65 centres of 26 countries. A total of 267 children were included in the trial between Feb 18, 2014, and Nov 14, 2019, and were randomly assigned to either the standard of care (n=90) (low-molecular-weight heparins, unfractionated heparin, vitamin K antagonists or fondaparinux) or a paediatric oral dabigatran dosing regimen (n=177). The major outcome assessed was the proportion of children with complete thrombus resolution, and freedom from recurrent venous thromboembolism and venous thromboembolism-related death. Safety outcomes and PK-PD (pharmacokinetic-pharmacodynamic) relationship were assessed as secondary outcomes. Researchers used a non-inferiority margin of absolute differences of 20%. The median exposure to the standard of care was 85·0 days and to dabigatran was 84·5 days.
Key findings of the study were:

♦The researchers found similar proportions of children treated with standard of care (42%) and dabigatran (46%) met the composite efficacy endpoint with Mantel-Haenszel weighted difference of −0·04.
♦They also found that the bleeding events were higher in children receiving standard of care (22 (24%) of 90) when compared with children receiving dabigatran (38 (22%) of 176). However, the major bleeding events were similar between the groups (2[2%] of 90 and 4 [2%] of 176).
♦They noted that the pharmacokinetic-pharmacodynamic curves showed a linear relationship between total dabigatran plasma concentration and diluted thrombin time and ecarin clotting time, and a non-linear relationship with activated partial thromboplastin time and the curves were similar to those for adults.
♦With regard to Serious adverse events, they reported for 18 (20%) of 90 children receiving standard of care and 22 (13%) of 176 children receiving dabigatran.
♦The most common severe adverse events noted were vascular disorders (standard of care three [3%] of 90, dabigatran two [1%] of 176), and gastrointestinal disorders (standard of care two [2%] of 90 and dabigatran five [3%] of 176) with one death in the standard of care group which was not treatment-related.
The authors concluded, "An age-adjusted and weight-adjusted dabigatran dosing algorithm was appropriate in children aged birth to less than 18 years with venous thromboembolism. Dabigatran was non-inferior to standard of care in terms of efficacy, with similar pharmacokinetic-pharmacodynamic relationships as those seen in adults, and might be a suitable alternative to the standard of care".
For further information:
https://www.thelancet.com/journals/lanhae/article/PIIS2352-3026(20)30368-9/full text
Article Source :
THE LANCET Hematology