FDA approves injection semaglutide for reducing major adverse CV events in patients with diabetes and known heart disease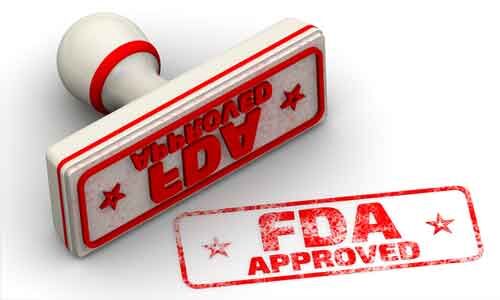 USA: Semaglutide (Ozempic) injection 0.5 mg or 1 mg has received the US Food and Drug Administration (FDA) approval for the reduction of major adverse cardiovascular event (MACE) risk in patients with type 2 diabetes (T2D) and known heart disease.
People with type 2 diabetes are at higher risk of cardiovascular disease (CVD) -- T2D patients are two to four times more likely to develop CVD than adults without diabetes. CVD is the main cause of disability and death among such people.
The approval of the Novo Nordisk drug was based on the results from SUSTAIN 6 cardiovascular outcomes trials that examined safety of the GLP-1 agonist when added to the standard of care in adults with T2D and cardiovascular disease, versus placebo.
Key findings of the trial:

The drug was shown to significantly reduce the risk of a three-component MACE endpoint occurrence which included cardiovascular death, non-fatal heart attack, or non-fatal stroke.
Over a median 2.1 years, patients treated with semaglutide reported a MACE relative risk reduction of 26% versus placebo (HR, .74).
The primary composite outcome occurred in just 6.6% of patients treated with the GLP-1 agonist plus standard of care, versus 8.9% of patients on placebo.
Gastrointestinal adverse events were more frequently reported among treated patients in the SUSTAIN 6 trial, the majority of which occurred in the first 30 weeks of treatment.
The FDA also announced the addition of Prescribing Information details to the label of oral semaglutide tablets (Rybelsus) 7 mg or 14 mg, regarding the primary analysis for PIONEER 6, showing the hazard ratio for time to first three-component MACE (HR, .79; 95% CI, 0.57-1.11).
The oral form of the therapy was originally approved for the improvement of glucose in patients with T2D unable to achieve A1C goals with current antidiabetic therapy in September 2019. It is currently being investigated for its potential reduced incidence of MACE versus placebo in the 9642-patient SOUL CVOT trial.
Regarding the Ozempic approval, Todd Hobbs, vice president and US chief medical officer of Novo Nordisk said the indication establishes the therapy as an option for the 2 critical aspects of T2D management: blood sugar control and cardiovascular risk reduction.
"There is a well-established link between cardiovascular disease and type 2 diabetes," Hobbs said in a statement. "It's one of our biggest concerns with type 2 diabetes because even when patients reach their blood sugar targets, the risk of a major adverse CV event remains."
Source : FDA