For opioid dependence patients report higher satisfaction with depot buprenorphine: JAMA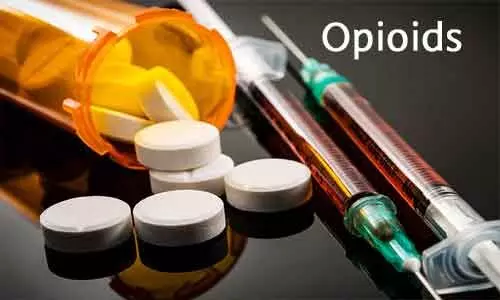 Australia: Patient-reported outcomes (PRO) may be affected by the treatment method in the treatment of opioid dependence, finds a recent study in JAMA Network Open.
According to the study, the patients who received depot buprenorphine reported improved treatment satisfaction than those who received sublingual buprenorphine.

Nicholas Lintzeris, South Eastern Sydney Local Health District, Sydney, New South Wales, Australia, and colleagues aimed to compare patient satisfaction between depot buprenorphine and sublingual buprenorphine in adult outpatients with opioid dependence.
For this purpose, the researchers conducted an open-label, randomized clinical trial was conducted among adult patients with opioid dependence at 6 outpatient clinical sites in Australia from October 2018 to September 2019.
Participants (n=119) were randomized to receive treatment with weekly or monthly depot buprenorphine (n=60) or daily sublingual buprenorphine (n=59) over 24 weeks. All participants were receiving sublingual buprenorphine when enrolled.
The primary endpoint was the difference in global treatment satisfaction, assessed by the Treatment Satisfaction Questionnaire for Medication (TSQM) version 1.4 (range, 0-100; higher score indicates greater satisfaction) at week 24.
Key findings of the study include:
The mean TSQM global satisfaction score was significantly higher for the depot group compared with the sublingual group at week 24 (mean score, 82.5 vs 74.3).
Improved outcomes were also observed for several secondary end points after treatment with depot buprenorphine (eg, mean [SE] treatment burden assessed by the Treatment Burden Questionnaire global score, on which lower scores indicate lower burden: 13.2 vs 28.6).
65.0% participants in the depot buprenorphine group experienced 117 adverse drug reactions, mainly injection site reactions of mild intensity following subcutaneous administration, and 20.3% in the sublingual buprenorphine group experienced 21 adverse drug reactions.
No participants withdrew from the trial medication or the trial due to adverse events.
"These findings suggest that treatment satisfaction and other patient-reported outcomes may serve as alternative end points to traditional markers of substance use when comparing different medications in addiction outcome studies," wrote the authors.
Reference:
The study titled, "Patient-Reported Outcomes of Treatment of Opioid Dependence With Weekly and Monthly Subcutaneous Depot vs Daily Sublingual Buprenorphine," is published in JAMA Network Open.
DOI: https://jamanetwork.com/journals/jamanetworkopen/fullarticle/2779751
Source : JAMA Network Open