Fully vaccinated people safe without masks outdoors: CDC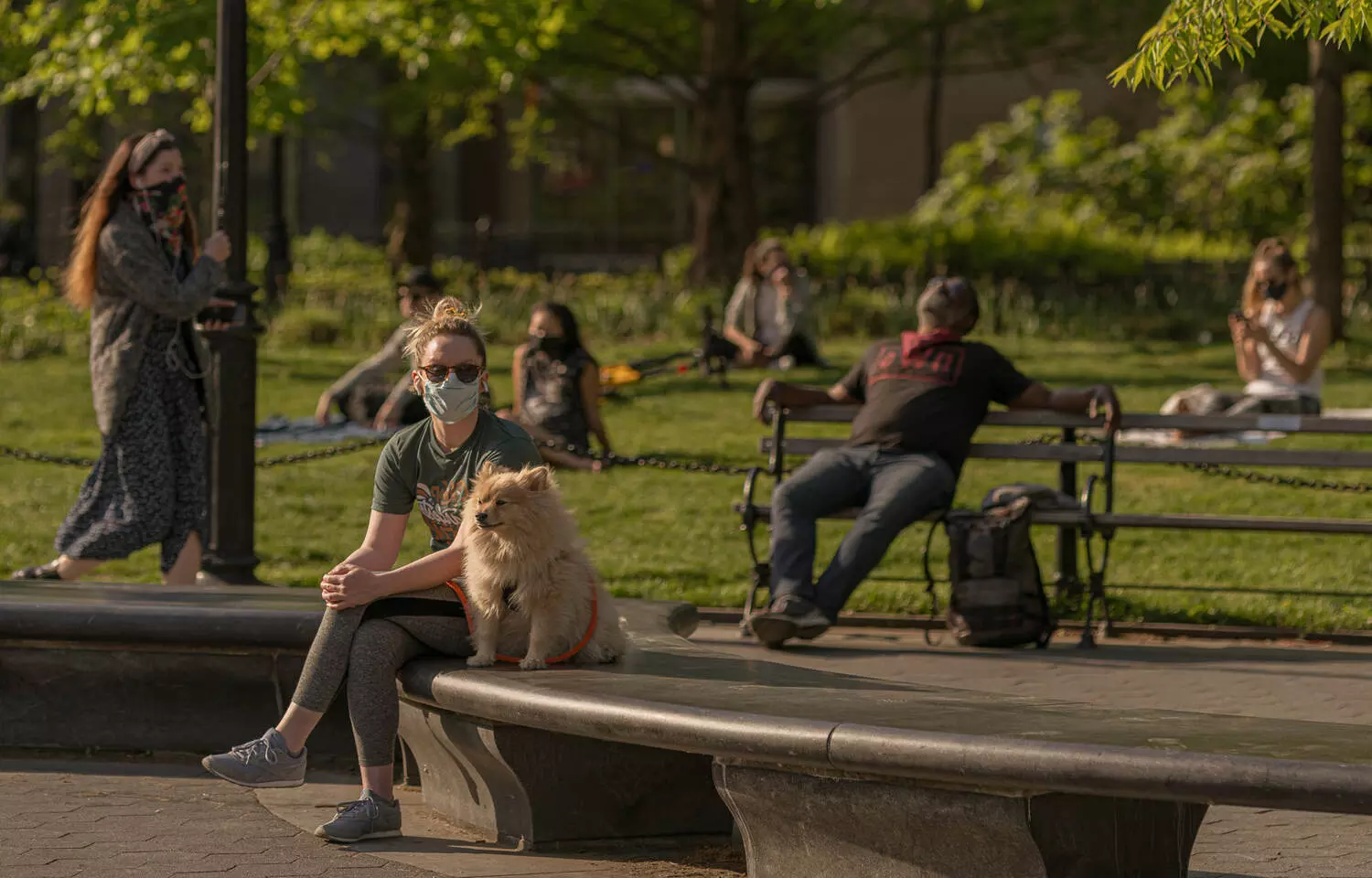 USA: Fully vaccinated people are no longer required to wear masks during runs, rides, dining outdoors at restaurants, or small outdoor gatherings with friends, according to the Centers for Disease Control and Prevention (CDC).
For unvaccinated people, the only safe, unmasked outdoor activities are gathering outdoors with fully vaccinated friends and exercising with members of their own household. Masks are still recommended in other circumstances.
CDC emphasizes that all people should continue to wear masks indoors.
The changes were made by the CDC in lieu of the falling number of new COVID-19 cases in the U.S. and considering that over half of the adults have received at least one dose of vaccine.
The agency, however, still recommends mask-wearing in large outdoor gatherings, such as sports games and concerts, CDC Director Rochelle Walensky, MD, MPH, said data are clear that being outside poses little threat to fully vaccinated people, meaning those who are 14 days out from their Johnson & Johnson vaccine or received their second dose of the Pfizer/BioNTech or Moderna vaccine 14 or more days ago.
"Most of transmission is happening indoors than outdoors," Walensky said, explaining that less than 10% of documented COVID-19 transmission has occurred outside.
Unvaccinated Americans may also now safely resume exercising outdoors without a mask, the CDC said, and socialize with fully vaccinated friends and family members in small outdoor gatherings.
"Today is another day we can take a step back to [the] normalcy of before," Walensky said during a White House press briefing on the guidance change.
How to know if you are fully vaccinated
In general, people are considered fully vaccinated:
· 2 weeks after their second dose in a 2-dose series, such as the Pfizer or Moderna vaccines, or
· 2 weeks after a single-dose vaccine, such as Johnson & Johnson's Janssen vaccine
According to CDC, If you don't meet these requirements, you are NOT fully vaccinated. Keep taking all precautions until you are fully vaccinated.
Reference:

Source : CDC