Individuals with blood type O may have lowest risk of COVID-19, find studies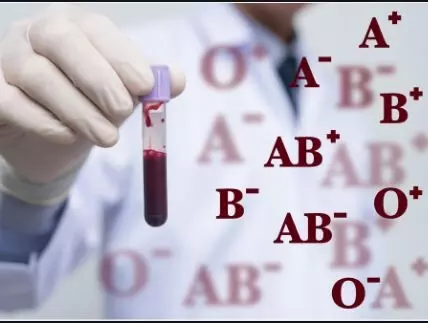 Two retrospective studies in Blood Advances have added to the growing evidence supporting an association between blood type and COVID-19 vulnerability, indicating that people with blood type O may be less susceptible to infection and experience milder disease.

A Danish study compared data from around 473,000 COVID-19–positive individuals with a control group of 2.2 million people in the general population,
The results indicated fewer infected people with blood type O (risk ratio [RR], 0.87, 95% confidence interval [CI], 0.82 to 0.91, P < 0.001) and more people with A, B, and AB types. No associations were found between non-O blood groups and comorbidities that might explain infection rate differences.
The authors hypothesized that the presence of virus-neutralizing anti-A and anti-B antibodies on mucosal surfaces of some type O individuals may explain the relative protection for this blood type.
A second study of 95 critically ill COVID-19 patients in a Vancouver, Canada, hospital found that—after adjusting for sex, age, and comorbidities—patients with blood types A or AB were more likely to require mechanical ventilation than patients with types O or B (84% vs 61%, P = 0.02), indicating higher rates of lung damage.
Patients with blood types A and AB also had higher rates of dialysis for kidney failure, suggesting increased organ dysfunction or failure due to COVID-19 (32% vs 95%, P = 0.004). Patients with blood types A and AB did not have longer hospital stays than those with types O or B, but they did experience longer intensive care unit stays, which may signal greater COVID-19 severity.
"The unique part of our study is our focus on the severity effect of blood type on COVID-19. We observed this lung and kidney damage, and in future studies, we will want to tease out the effect of blood group and COVID-19 on other vital organs," said study author Mypinder S. Sekhon, MD, of the University of British Columbia in a news release yesterday.
"Of particular importance as we continue to traverse the pandemic, we now have a wide range of survivors who are exiting the acute part of COVID-19, but we need to explore mechanisms by which to risk stratify those with longer-term effects," he added.
Though these new studies add evidence that there may be an association between blood type and vulnerability to COVID-19; however, additional research is needed to better understand why and what it means for patients.
For the full article,follow the link: https://doi.org/10.1182/bloodadvances.2020002657
Source : Blood Advances