Levothyroxine not effective in depression with subclinical hypothyroidism: JAMA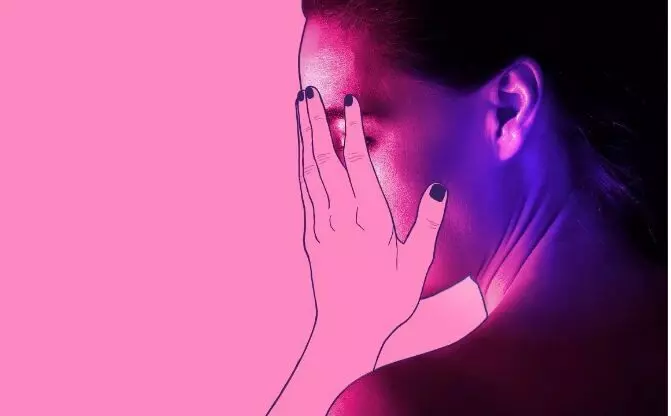 A recent clinical trial found that depressive symptoms did not differ after levothyroxine therapy compared with placebo after 12 months; suggesting evidence that levothyroxine therapy in older persons with subclinical hypothyroidism may not be effective in reducing the risk of developing depressive symptoms. The findings have been put forth in JAMA Network Open.

Researchers undertook the study to assess the effect of levothyroxine on the development of depressive symptoms in older adults with subclinical hypothyroidism in the largest trial on this subject and to update a previous meta-analysis including the results from this study.
This predefined ancillary study analyzed data from participants in the Thyroid Hormone Replacement for Untreated Older Adults with Subclinical Hypothyroidism (TRUST) trial, a double-blind, randomized, placebo-controlled, parallel-group clinical trial conducted from April 2013 to October 31, 2016. The TRUST trial included adults aged 65 years or older diagnosed with subclinical hypothyroidism, defined as the presence of persistently elevated thyroid-stimulating hormone (TSH) levels (4.6-19.9 mIU/L) with free thyroxine (T4) within the reference range.Participants were identified from clinical and general practitioner laboratory databases and recruited from the community in Switzerland, the Netherlands, Ireland, and the UK. This ancillary study included a subgroup of 472 participants from the Netherlands and Switzerland; after exclusions, a total of 427 participants (211 randomized to levothyroxine and 216 to placebo) were analyzed. This analysis was conducted from December 1, 2019, to September 1, 2020. Depressive symptom scores after 12 months measured with the Geriatric Depression Scale (GDS-15), with higher scores indicating more depressive symptoms (minimal clinically important difference = 2).
Data analysis revealed the following facts.
A total of 427 participants with subclinical hypothyroidism (mean [SD] age, 74.52 [6.29] years; 239 women [56%]) were included in this analysis.
The mean (SD) TSH level was 6.57 (2.22) mIU/L at baseline and decreased after 12 months to 3.83 (2.29) mIU/L in the levothyroxine group; in the placebo group, it decreased from 6.55 (2.04) mIU/L to 5.91 (2.66) mIU/L.
At baseline, the mean (SD) GDS-15 score was 1.26 (1.85) in the levothyroxine group and 0.96 (1.58) in the placebo group.
The mean (SD) GDS-15 score at 12 months was 1.39 (2.13) in the levothyroxine and 1.07 (1.67) in the placebo group with an adjusted between-group difference of 0.15 for levothyroxine vs placebo (95% CI, −0.15 to 0.46; P = .33).
In a subgroup analysis including participants with a GDS-15 of at least 2, the adjusted between-group difference was 0.61 (95% CI, −0.32 to 1.53; P = .20).
Results did not differ according to age, sex, or TSH levels.
A previous meta-analysis (N = 278) on the association of levothyroxine with depressive symptoms was updated to include these findings, resulting in an overall standardized mean difference of 0.09 (95% CI, −0.05 to 0.22).
For the full article follow the link: 10.1001/jamanetworkopen.2020.36645
Primary source: JAMA Network Open
Source : JAMA Network Open