Low vitamin D levels tied to pathogenesis of rheumatoid arthritis, systemic sclerosis: Study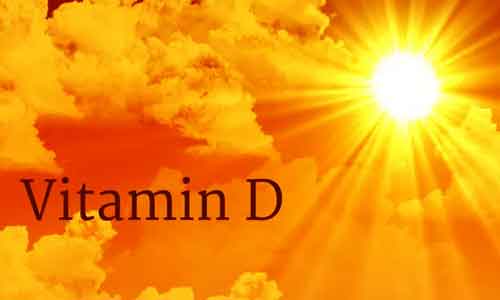 Belgium: Low levels of vitamin D are involved in the pathogenesis of systemic sclerosis (SSc) and rheumatoid arthritis and impacts clinical manifestations, show findings from a recent review published in the Frontiers in Immunology.
Vitamin D [1,25(OH)2D—calcitriol] is a steroid hormone that has pleiotropic biologic effects. Its impact on immune system regulation may influence several clinical conditions. Calcidiol (25OHD) is a precursor of calcitriol and derives for the most part (80%), from cutaneous cholesterol (7-dehydrocholesterol) under the action of UV-B (sunlight). Following the circannual rhythm of sun exposition, serum concentrations fluctuate during the year.
Maurizio Cutolo, University of Genova, IRCCS San Martino Polyclinic, Genova, Italy, and colleagues in the review, update about the available evidence regarding the complex influence of seasonal vitamin D changes on two different chronic connective tissue diseases, namely rheumatoid arthritis and systemic sclerosis.
Rheumatoid arthritis is an emblematic model of autoimmune disease with prevalent joint inflammatory features and SSc is mainly an autoimmune progressive pro-fibrotic disease.
Key findings of the study include:
Deficiency in 25OHD has been observed in several cohorts of patients with RA, both at peripheral (serum) and synovial fluid levels.
Vitamin D deficiency has been linked to worse Disease Activity Score 28, Simplified Disease Activity Index, Clinical Disease Activity Index, and Health Assessment Questionnaire (HAQ).
Objective and subjective differences in disease activity have been observed, according to the season of the year, in patients with RA.
In the Northern Hemisphere, spring has been associated with worsening inflammatory articular symptoms, whereas in autumn, improvements have been observed in tender joint count, swollen joint count, patient visual analog scale (VAS), HAQ, and inflammatory markers.
Seasonal variations in symptoms of fatigue also have been reported in patients with RA.
In patients with RA, the season of disease onset has been shown to be predictive of disease severity.
In the Northern Hemisphere, RA presentation in winter or spring (ie, during low UV and low vitamin D levels) appears to be linked to a more rapid, erosive, radiographic RA progression at 6 months and a lower likelihood of 1-year remission.
In patients with SSc, calcitriol has been shown to interfere with the fibrotic process of the disease, acting on the transforming growth factor β that stimulates fibroblasts to synthesize extracellular matrix components.
Deficiency of 25OHD is common among patients with SSc because of its association with intestinal malabsorption, as well as the hyperpigmentation and fibrosis of the skin that interfere with the effects of sunlight.
In patients with SSc, 25OHD serum concentrations vary according to season of the year, with minimum values observed in winter in the Northern Hemisphere.
"Dedicated trials are desirable in the coming years to establish the optimal dosage of vitamin D supplementation to achieve a correct immune-modulation and a supportive role in the therapeutical armamentarium of at least RA and SSc," concluded the authors.
Reference:
The study titled, "Influence of Seasonal Vitamin D Changes on Clinical Manifestations of Rheumatoid Arthritis and Systemic Sclerosis," is published in the journal Frontiers in Immunology.
DOI: https://www.frontiersin.org/articles/10.3389/fimmu.2021.683665/full
Source : Frontiers in Immunology