RA drug tocilizumab lowers death risk in COVID-19 patients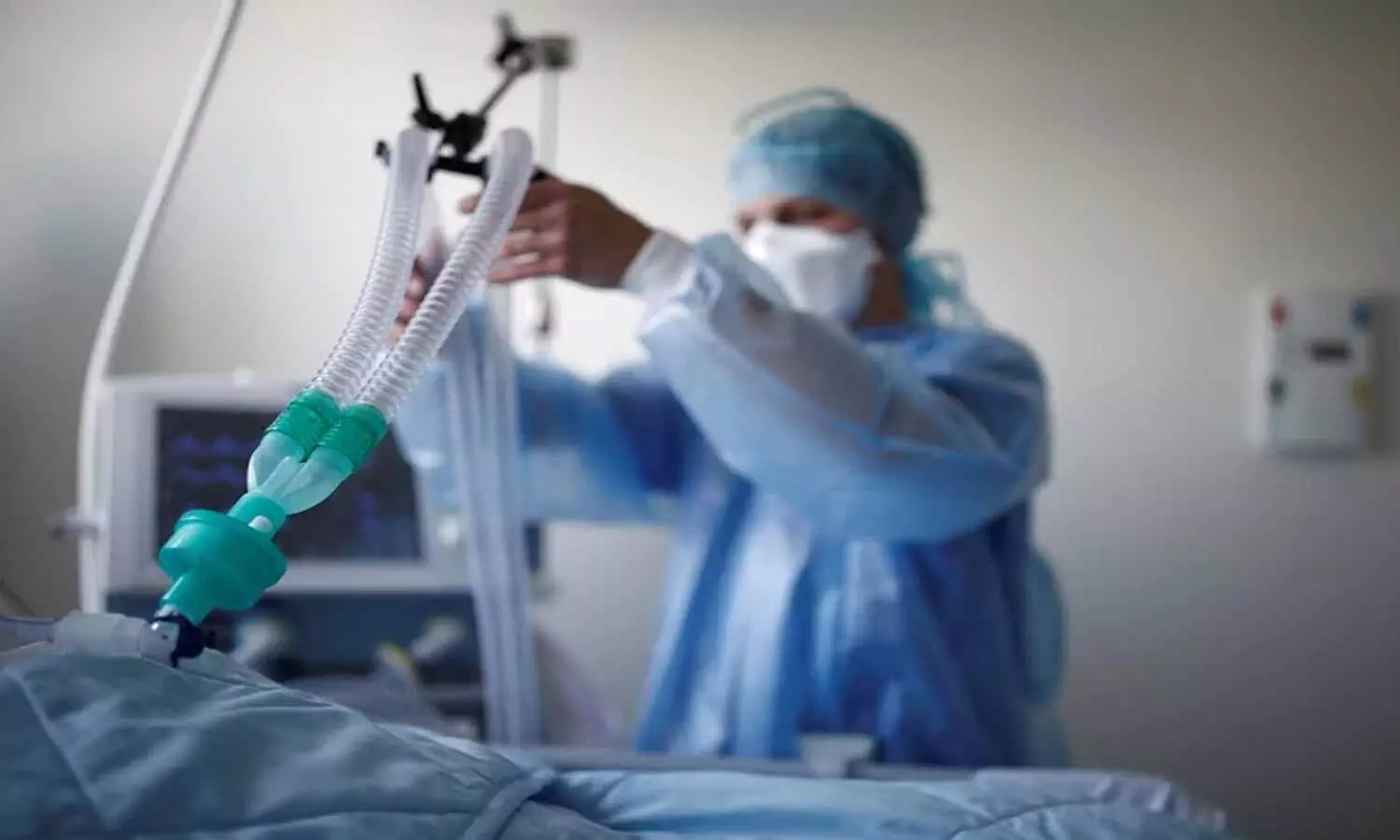 Delhi: Rheumatoid arthritis drug tocilizumab may lower mortality risk in COVID-19 patients on mechanical ventilation, reveal results from two new studies.
Interleukin-6 (IL-6) is a cytokine involved in the physiological inflammatory reaction and immune response4 but it has also been recognized also as a major driver in severe diseases. Plasma IL-6 levels are elevated in ICU patients with COVID-197 and they appear to be positively correlated with mortality. The rheumatoid arthritis drug tocilizumab is known to block this inflammatory protein -- interleukin-6 (IL-6).
The first study, conducted by Emily C Somers, University of Michigan, Department of Internal Medicine, Ann Arbor, MI USA, and colleagues, is published in the journal Clinical Infectious Disease. The study found tocilizumab to be associated with 45% lower mortality despite higher superinfection occurrence.
The researchers assessed the effectiveness and safety of IL-6 blockade with tocilizumab in a single-center cohort of patients with COVID-19 requiring mechanical ventilation. It included 154 patients of whom 78 received tocilizumab and 76 did not and were followed up for 47 days. Somers et al found that:
Baseline characteristics were similar between groups, although tocilizumab-treated patients were younger (mean 55 vs. 60 years), less likely to have a chronic pulmonary disease (10% vs. 28%), and had lower D-dimer values at time of intubation (median 2.4 vs. 6.5 mg/dL).
In IPTW-adjusted models, tocilizumab was associated with a 45% reduction in hazard of death [hazard ratio 0.55] and improved status on the ordinal outcome scale [odds ratio per 1-level increase: 0.58].
Though tocilizumab was associated with an increased proportion of patients with superinfections (54% vs. 26%), there was no difference in 28-day case fatality rate among tocilizumab-treated patients with versus without superinfection [22% vs. 15%].
Staphylococcus aureus accounted for ~50% of bacterial pneumonia.
The second study, conducted by Roberto Rossotti, Infectious Diseases Unit, ASST Grande Ospedale Metropolitano Niguarda, Milan, Italy, and colleagues, is published in the Journal of Infection. The study found that tocilizumab halved the death rate of coronavirus patients compared with standard care but lengthened hospital stays.
This retrospective study included all the patients consecutively admitted to our Hospital with severe or critical COVID-19 who started TCZ treatment from March 13th to April 03rd, 2020. 74 patients treated with TCZ were matched with 148 matched controls. They were mainly males (81.5%), Caucasian (82.0%) and with a median age of 59 years. Rossotti et al found that:
The majority (69.8%) showed critical stage COVID-19 disease.
TCZ use was associated with better overall survival (HR 0.499) compared to controls but with a longer hospital stay (HR 1.658) mainly due to biochemical, respiratory and infectious adverse events.
The study, "Tocilizumab for treatment of mechanically ventilated patients with COVID-19," was published in the journal Clinical Infectious Diseases.

The study, "Safety and Efficacy of Anti-IL6-Receptor Tocilizumab Use in Severe and Critical Patients Affected by Coronavirus Disease 2019: A Comparative Analysis," was published in the Journal of Infection.
Source : Clinical Infectious Diseases and Journal of Infection