Tree nut allergy common in young adults but asymptotic, finds study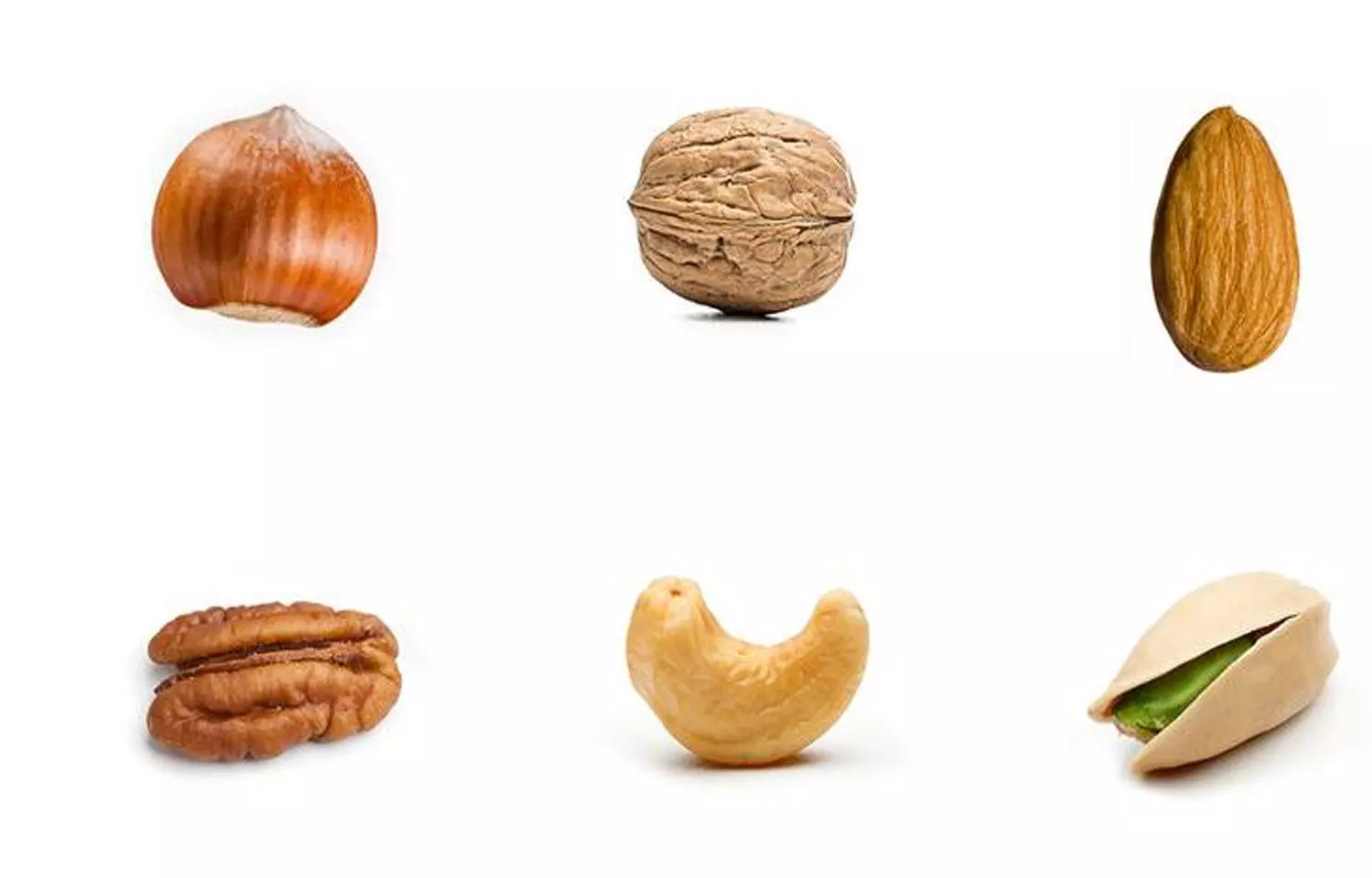 Sweden: Peanuts and tree nuts contribute to 70-90% of all food-related anaphylaxis fatalities, with tree nuts accounting for 18 - 40%. Tree nuts are commonly consumed by accident since they are a common component in many processed meals.

Swedish researchers have found in a new study that tree nut whole extract hypersensitivity is frequent but typically asymptomatic. The research has been published online in the journal Clinical and Experimental Allergy.
According to the study, the majority of extract-based tree nut-sensitive individuals do not have a tree nut allergy but are just birch pollen sensitized. The study also confirms that sIgE-ab to tree nut storage proteins are the best markers for specific tree nut allergy symptoms, and storage protein sensitized individuals exhibited several signs of more extensive allergic disease than tree nut extract sensitized individuals, even in a population-based setting.
The goal of this study was to determine common tree nut allergy in young adults and how it relates to sensitization at extract and molecular allergen levels, reported symptoms, and early-life variables.
This BAMSE population-based study assessed tree nut allergy incidence by analyzing questionnaire data on tree nut ingestion and symptoms at ages 12, 16, and 24 years, as well as IgE sensitization to walnut, hazelnut, cashew, pistachio, pecan, Brazil nut, and almond extracts and allergen molecules Cor a 1, 9, 14 (hazelnut), Jug r 1 (walnut), and Ana o 3 (almond) (cashew). As possible early-life risk factors, we looked at eczema, asthma, food allergies, hereditary allergy risk, and gender.
Key Findings
• The incidence of sensitization in conjunction with reported symptoms to tree nuts (hazelnut, walnut, pecan, cashew, pistachio, almond, Brazil nut) was 7.9 percent in this cohort, and 4.3 percent when mild symptoms were excluded (OAS).
• Sensitization to any of the tree nut storage proteins studied was found to be 3.5 percent.
• Preschool egg allergy, eczema, and asthma were linked to tree nut symptoms and storage protein sensitization at 24 years.
• Almost all patients exposed to hazelnut extract were also sensitized to birch, with just a few sensitized to the allergens associated with more specific symptoms, Cor a 14 and Cor a 9.
• This study also found that the group reporting clinical symptoms had greater blood sIgE-ab levels than the group not reporting symptoms, which is consistent with previous findings.
• Another intriguing discovery was that the likelihood of reported tree nut allergy rose as polysensitization to both tree nut extracts and allergen molecules increased.
• Early eczema, egg allergy, and asthma were discovered to be risk factors for tree nut storage protein sensitization at 24 years of age.
In conclusion, the lead author Dr. Bager stated that the study revealed, many of the extract‐based tree nut‐sensitized individuals do not have tree nut allergies, so extract-based testing for tree nuts without certain clinical suspicion should not be executed. However, storage protein is a reliable indicator of tree nut allergy symptoms and tree nut allergy is closely linked with early-onset, persistent and severe atopic disease.
Reference
Bager, J., Tedner, S. G., Andersson, N., Ballardini, N., Borres, M. P., Konradsen, J. R., Nilsson, C., Westman, M., Kull, I., Bergström, A., van Hage, M., Melen, E., & Asarnoj, A. (2021). Prevalence and early‐life risk factors for tree nut sensitization and allergy in young adults. Clinical & Experimental Allergy. https://doi.org/10.1111/cea.13994
Source : Clinical and Experimental Allergy