US CDC lists six new symptoms of COVID-19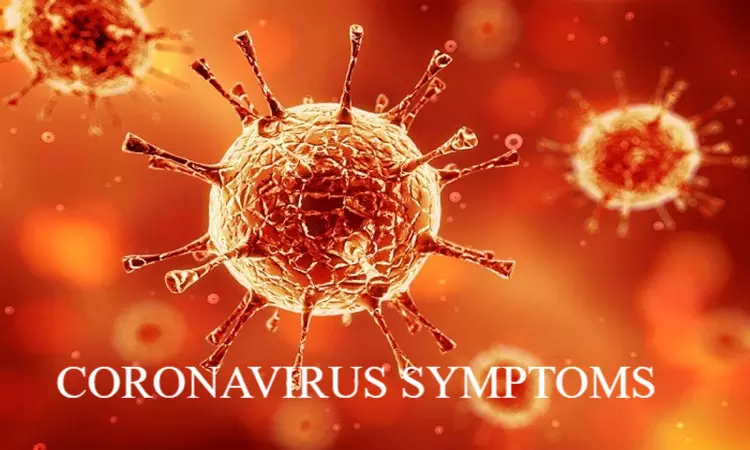 USA: After listing the three main symptoms of COVID-19 as fever, cough and shortness of breath or difficulty breathing, the United States nodal health agency Centre for Disease Control (CDC) updated its list adding six more possible symptoms of the pandemic disease.
The CDC has now updated its list of coronavirus symptoms, adding six more to it. The six new symptoms include:

Chills
Repeated shaking with chills
Muscle pain
Headache
Sore throat
New loss of taste or smell
The CDC states that these symptoms may appear 2-14 days after being exposed to the virus, and that people displaying these symptoms, or a combination of these symptoms, are likely to have contracted COVID-19. These symptoms may also range from mild to severe, it adds.
Medical Dialogues team had earlier reported about the repeated complaints of COVID-19 positive patients of losing out on the sense of taste and smell. Though considered anecdotal at first, the symptom can actually come out to be a major differentiator of disease from COVID-19 as compared to any other flu.
Read Also: Loss of smell and taste most common symptoms in Covid 19 patients with high recovery rate
The CDC also specifies four emergency warning signs which warrant seeking medical attention immediately, as they may indicate a coronavirus infection. These signs are as follows:

Trouble breathing
Persistent pain or pressure in the chest
New confusion or inability to arouse
Bluish lips or face
World Health Organization till now have not included these symptoms yet.
As in the rest of the world cases of coronavirus cases are also on the rise in india. The total number of Covid-19 cases in the country climbed to 31,332 on Wednesday morning, the Union Health Ministry said. Of the total cases, 22,629 are active, 7,695 people have recovered, and 1007 people have succumbed to the disease.
Read also: Covid-19 death toll in India cross 1000, total cases rises to 31,332