Meghalaya: CM inaugurates multi-facility centre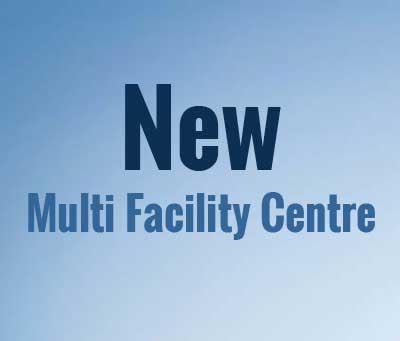 Meghalaya Chief Minister Mukul Sangma  inaugurated a newly Multi-Facility Centre (MFC) besides handing over a medicine truck as well as an ambulance to the PHC under Border Area Development Programmes at Darong Adu, Purakhasia in South West Garo Hills.
It may be mentioned that a number of infrastructure are created under various schemes through the Department of Border Areas Development to bridge the gaps in development in both the international and inter-state border areas. As such the construction of MFC at Darong Adu was sponsored by SPA 2012-13, while the medicine truck and the ambulance were donated to the PHC under Border Area Development Programme (BADP).
As the name multi-facility centre suggests, the infrastructure can be used for wide-ranging activities and trainings under various government programmes and also for social activities in the area. Dedicating the assets to the people of the area, Dr Sangma said creation of such infrastructure was aimed at uplifting the socio-economic conditions of the people. "If we are able to improve the socio-economic conditions of the people, everything else will fall in line,'' he said and informed the gathering that State Government would be making more investments in the Border Area Development sector.
Highlighting on the huge investments being made in the education and health sectors, the chief minister exhorted the people to make concerted efforts to ensure that Government's agenda of making Meghalaya a hub of education and health become a reality.
Stating that there are number of business opportunities waiting in our backyard, the Chief Minister stressed on the need to give training programmes to empower the youth for take up entrepreneurship and also for training in many other fields.
He called on the people of the area to make full use of the infrastructure for such training so as to gain optimum benefits of all government schemes and programmes. "Let us create positive stories about the area by training our young people", he said. He also stressed on the dignity of labour calling upon the youth not to shun manual labour, adding that bringing migrant labourers can result in all kinds of social problems. While calling upon the local leaders to make use of the MFC also for coaching the students of classes 8, 9 and 10 to ensure good results, Dr Sangma informed the gathering that the chief minister's Career Guidance Programme was being made demand-driven as pushing the programme invariably failed to bring positive results. Later, the CM along with other dignitaries also distributed jerseys and sports kit to the schools and clubs of the area under Border Area Development Programme.