Metro Hospital denies overcharging, slams NPPA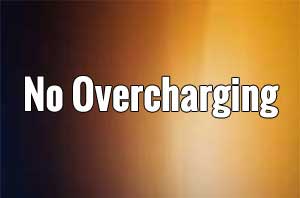 New Delhi: Responding the to recent allegations on account of stent overcharging as well as the action taken by the NPPA of imposing a Rs 1.26 lakh fine, Metro Hospital was seen strongly denying any allegations as well as taking a dig at the authority for a hasty action without giving the hospital a chance to respond.
Medical Dialogues team had earlier reported that the National Pharmaceutical Pricing Authority (NPPA) sent a notice to Faridabad's Metro Heart Institute, asking them to pay approximately Rs. 1.26 lakh as fine to the department of pharmaceuticals for allegedly overcharging patients for stents.
Read also:  New Delhi: Metro Hospital fined Rs 1.26 Lakh for stent overcharging
Metro Hospital, soon responded to the NPPA notice, clearly denying any overcharging on its part and also blaming NPPA for taking hasty decisions without verification of facts
"Without verifying the facts and getting the status of refund already being made to these patients, NPPA issued the demand notice. The NPPA issued the demand notice in haste without taking any feedback regarding the refund made to the above said patients", said hospital authorities in a letter.
The same letter, a copy  of which is with Medical Dialogues team, Metro Hospital was seen citing the case as



"The hospital received a letter from your NPPA on 21st March 2017 regarding over-pricing of stents in two patients i.e. Mr. Bhajan Singh and Mr. Prem Chand.These patients were discharged on 14th Feb 2017 and 15th Feb 2017 respectively and there was no clarity in your notification dated 13th Feb 2017 regarding the effective date of implementation of price cap. In your guidelines issued on 21st Feb 2017 vide your memo no. 19(837)/2016/NPPA/Div-II point no.5, it was clarified that the effective date of implementation of price cap is date of billing and not the date of angioplasty. We couldn't implement your guidelines retrospectively, as both of these patients were already discharged,"




"We charged Rs.1,25,000.00 to the patient for the stent on 08th Feb 2017 as per our purchase invoice. The hospital submitted the purchase invoice of both these stents along with copies of the hospital bills and discharge summaries to your department vide our letter dated 30th March 2017."



"We refunded the excess amount charged on the products to the respective patients," elaborated the letter written to NPPA by Dilip Chabra, Chief Administrative Officer, Metro Hospital, Faridabad.
Speaking to Medical Dialogues team, Dr SS Bansal, Managing Director of Metro Heart Institute, Faridabad said, "we didn't get any instruction from NPPA in this regard till date. It was really disappointing as we suddenly saw the notice at NPPA site demanding Rs. 1,26,547.00 when we have already refunded the amount to the respective patients."