MGM Medical College MBBS students clash with police, One medico arrested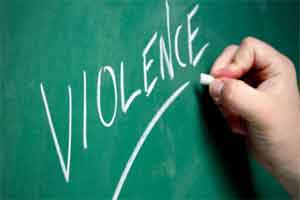 Jamshedpur: An unexpected incident of violence erupted in the Mahatma Gandhi Memorial Medical College and Hospital Jamshedpur (MGM Jamshedpur) when 40MBBS medicos allegedly clashed with police officials in the premises. A medico(junior doctor) has been arrested for allegedly being involved in leading the students against policemen.
The incident took place after two policemen were allegedly seized by the interns and doctors at the
MGM
Medical College campus.
According to media reports, a team of police officials was conducting an anti-crime checking in front of the Ulidih police station on Dimna Road in Mango. The police team was stopping each and every vehicle for security check.
The police authorities made allegations that two young boys were seen in a vehicle moving speedily on MGM College street around 2 am on Sunday. The patrolling team asked them to stop for the checking but they did not. They speedily went away inside the campus.
Read Also: Once again, MGM medical college applies for increase in MBBS seats
The police official's team entered the campus to inquire about the two boys but they were stopped by a bunch of 40 MBBS medicos. An argument soon ensued between the two parties with the police officials alleging that the medicos gravely injured them  They were later shifted to Tata Main Hospital.
DSP, Mahto told the 
Avenue mail
that by the time the police team reached the medical college campus most of the students had fled but three were caught and one junior doctor was arrested. He was injured and was being treated the ICU of MGM Medical College & Hospital.
The students had another story to tell. The medicos in the campus alleged that both the police officials entered into the campus in casuals. They were highly drunk and were stopping everyone on the way. When few of the students did not stop, they followed them to the hostel and started beating them up. This sparked anger among the students which forced them to lock the two police personnel in the campus, reports
Jagran
.
A junior doctor told the
TOI
, "I don't think any students would turn violent without provocation. The matter is under investigation."
After the said incident, a meeting was held among the MGM Medical College authorities. They asked the unauthorized occupants to vacate the hostel within 24 hours.
Chief Warden of MGM Medical College R.K. Mandhan told the
Telegraph
, "No outsiders are allowed to stay in the hostel. The hostels are meant for college students. No former students or junior doctors can stay here any longer."
The chief warden further added that they had also decided to install CCTV cameras on the campus to keep a watch on students.