Minimum wage of doctors set at Rs 40,000 in Karnataka; nurses at Rs 10,140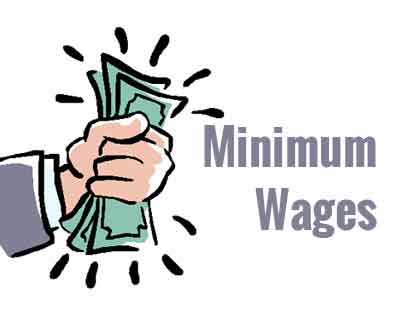 All healthcare facilities including private nursing homes, hospitals have to follow the rules
BENGALURU: The labour department is reported to have issued a notification putting forward new modifications under the Karnataka Minimum Wages Act, 2016. The revised minimum salaries are supposed will be applicable to every healthcare facility including nursing homes, hospitals and large chains.
For the purposes of healthcare delivery, a recent report in TOI notes that the following minimum wages have been proposed


Junior Doctor (allopathy, homoeopathy and ayurveda) with a degree should get Rs 40,000 and a diploma holder Rs 10,000


Nurses- Minimum wage for nurses is Rs 10,140-11,180


Minimum wage for matrons and clinical supervisors is Rs 9,802-Rs 10,790


For laboratory technicians, X-ray operators, radiographers, pharmacists and others, the figure is between Rs 9,100 and Rs 10,010 per month.


In the administration department, the minimum wage of a manager has been set at Rs 10,000. Scavengers, dhobis, attendants, ward boys and some others also fall under this category


The move comes after recommendations were given by a government appointed committee on the orders of supreme court ,to look into the matter of better working conditions for nurses in private hospitals. Post the committee recommendations, the health ministry had directed the state governments to form a legislation to fix the minimum wages for healthcare workers by April, this year.
Responding to the notification a member of state nurses' association told TOI, "Many in the private sector take home Rs 3,000-7,000 a month. Even domestic helps get paid more. Though we are happy that the government has decided to fix the minimum wage for nurses, the amount (Rs 10,000) is not impressive. In neighbouring Kerala, the figure is Rs 20,000." The rates are indeed in stark contrast with what the central government appointed committee had suggested, that is, a minimum wage of Rs 20,000 for nurses
Read more at Medical Dialogues:
Private Hospitals to pay Rs 20,000 minimum wage to nurses: Govt Committee 
It is reported that the labour department has issued a notification seeking suggestions and objections to the proposed modification under the Karnataka Minimum Wages Act, 2016