MP : CBI raids Chirayu Medical College, recovers jewellery, Rs 2 crore cash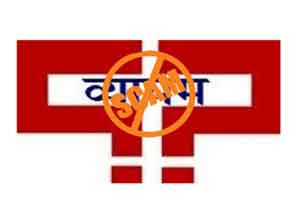 Bhopal: The CBI today carried out searches at five locations here, including the premises of a private medical college, in connection with its probe in the Vyapam recruitment and admission scam and recovered cash and "incriminating" documents.
A CBI spokesperson said the agency seized incriminating documents, cash, jewellery and other assets worth about Rs two crore after the searches at the Chirayu Medical College in the Bairagarh area here and the residences of Managing Director A Goenka and the Administrative Officer.


 The latest searches pertain to alleged fraudulent allotment of MBBS seats in the said college in 2011.

"It was alleged that a student of MBBS course of PMT, 2010 in a college at Gwalior, in conspiracy with others appeared again in Pre-Medical Test (PMT) 2011 and during counselling got allotted a government quota seat in a medical college in Bhopal.

"Later on, with the connivance of said private college authorities, he allegedly vacated the seat on the last day of admission schedule after getting huge amount of money so that the said seat could be filled by the college authorities in a non-transparent manner and could be allotted to some ineligible candidate by-passing the merit list.

"There were 63 government quota seats in the said college which were to be filled through PMT examination conducted by state government in the year 2011. It was further alleged that out of these 63 government quota seats allotted to various candidates on the basis of merit by DME, 47 have been shown vacated by the college authorities just before the cut-off date, September 30, 2011 and these 47 seats were filled not through the counselling conducted by DME but by the college management itself," the spokesperson said.

At least 155 FIRs have been registered by the CBI to look into the scam, which relates to alleged massive irregularities in recruitment to government jobs and selection for various professional courses like engineering and medical done by the Madhya Pradesh Professional Examination Board (MPPEB), abbreviated in Hindi as 'Vyapam'.