Mumbai: 7 year old boy is the youngest cadaver donor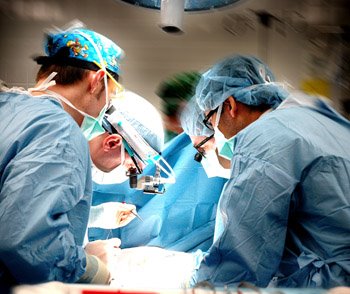 The state of Maharashtra recently received its youngest cadaver donor, after a successful heart transplant conducted at the Hinduja hospital in Mahim. This is the state's ninth successful heart transplant and second pediatric heart transplant.
A seven year old boy was reportedly suffering from cerebral venous thrombosis, and only after receiving the consent from his relatives his organs were donated to the deserving recipients. His organs were donated to patients in the Jaslok and Jupiter hospitals.
A seven-year old girl admitted in the Fortis hospital in Mulund was the heart recipient. She is lucky to have survived the heart condition as she had already waited for over a month at the hospital. She was suffering from dilated cardiomyopathy — an end stage heart disease.
As reported by
DNA
, after the evaluation and assessment, Fortis hospital's Dr Anvay Mulay, head of cardiac transplant team, rushed to retrieve the heart. Mulay left with the donor heart at 2.30am, reaching Fortis Hospital, Mulund at 2.48am, covering 26kms in just 18mins.
The adult cardiac and pediatric cardiac team came together to conduct the transplant procedure that concluded at 07.14am and the girl was subsequently moved to the ICU.
Dr Vijay Agarwal, head of pediatric cardiac surgery at Fortis, said: "It is an exceptional task to find a compatible match, in terms of age, weight, height and blood group. We found a perfect match in this donor from Hinduja Hospital. It has given a ray of hope to this young patient. The transplant surgery has been successfully concluded. The patient has been moved to the ICU and is now stable. She will be kept under observation for the next 48-72 hours."
As reported by HT, according to doctors at PD Hinduja Hospital, where the donor was admitted, he had expressed his wish to donate organs just a month ago. "Once he asked how he could become an organ donor after seeing my driving licence (driving licence in Australia mentions if a person is organ donor)," his mother told Dr Sucheta Desai, transplant coordinator at the hospital. "He would have not known what it means, but his statement motivated the family," said Dr Desai.
Even before the doctors told the family about the possibility of donating organs, the family expressed willingness. On the last day of their holiday in Mumbai, the donor complained of severe headache and was rushed to a private hospital in Vile Parle. He was later shifted to PD Hinduja Hospital where doctors performed a surgery. He had developed venous thrombosis -- a condition where clots are formed in the blood vessels of the brain leading to brain death. "He had frequent headaches, but no one suspected," said Dr Desai.