Mumbai: Ayurveda doctor nabbed for illegal Kidney racket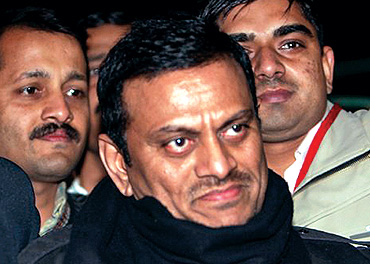 Mumbai: An Ayurveda practitioner, one  Dr. Santosh Raut has been arrested for illegal trading of kidneys by the Gujarat police. The arrest happened after information was received from  seven men in Anand village, who have been victims of illegal trafficking of organs. Raut was picked up from an apartment in Gurgaon, his identity being Dr. Amit Raut.
This is not the first time, that Raut has been arrested by the police. He has been caught twice earlier in Mumbai, first in 1995 and then again in 2008
What led the police to Raut all over again was a newspaper advertisement  released in March, 2016 inviting people in need of kidneys to Pandoli Village , Petlag Taluka, Anand District. A  police probe resulted in surfacing of  seven labourers  who had been taken to Delhi for Kidney removal and paid a paltry sum of Rs. 50,000.
Raut's arrest came after 3 arrests were made in the village, those of  Rafique Jadya alias Ahmedbhai Vora, and  two agents Mukul Chaudhary and Sher Ali Khan Pathan. It is believed that Rafique Jadya fell prey after selling his kidney and later getting around to other unsuspecting victims for illegal organ sale.
"The victims said that they were taken to Delhi, Chennai and Sri Lanka and promised fast compensations and jobs," said Inspector Haresh Vora of  Anand's Crime Branch.
Ameen Miyan,  another victim of Raut's illegal trade revealed that he was taken to Delhi, made to undergo tests, injected into a state of unconsciousness and his kidney removed, without his consent. The confession confirmed the  police belief that some victims  were being forced into submission without their consent. Miyan was paid 1.5 lakhs and sent back to his home town in Gujarat.
Investigation of Jadya Mukul Chaudhary and Sher Ali Khan Pathan,  had the two bring up Dr. Raut's name . Raut himself after his arrest confessed to having an agent in Mumbai who helped him locate patients in urgent need of a kidney. He revealed his name to be Jayed khan.
The police were  successful  at catching him this time from his Gurgaon pad on July 26, despite having looked for him for a long time. According to the Superintendent of Police, a trap was set and Raut was arrested.
It is alleged that Dr Raut has transacted  for over a 1000 illegal kidney transplants and heads an international nexus spread in India, Sri Lanka, Myanmar and Nepal. The Gujarat police  are of the firm belief that the Anand village operation was also masterminded by him.
Earlier Exploits
The first alleged involvement of Dr. Raut in Kidney crime surfaced in February 1995, when he was booked for carrying out illegal kidney transplants at Kaushalya Nursing Home on Linking road, Khar west. The Mumbai racket being a large scale one, the Joint Commissioner (crime), M. N. Singh transferred the case to the Crime Branch. Being of such mammoth proportions the government initiated a legislation related to Kidney transplants elaborated Rakesh Maria, Deputy Commissioner , Crime Branch.
In February 2008 , Raut managed to give the police a slip and flee to Nepal. The police had nabbed him after raiding his clinic in Gurgaon. The Gurgaon clinic was the place where he removed kidneys from  people's bodies to have them sold all over the world. He was later arrested with the help of Nepalese authorities who were also looking for him in cases of Kidney duping. The Nepal operations were being run by him and his brother Jeevan. 
Raut
's Nepalese operations led to him selling kidneys to people in Europe and US, Greece, Lebanon, Canada, Saudi Arabia and UAE.
His arrest in 2008 led to him being booked under several IPC sections, including those for cheating, criminal intimidation and voluntarily causing grievous hurt by dangerous weapons or means. He was also booked under the Human Organ Transplant Act, 1994.
The police team  had in 2008  expressed deep sadness over this criminal being able to dodge them due to the legal lacunae in the system and continue operations by shifting locations. Singh revealed that the man was not a Nephrologists, as he had investigated him in person.