Mumbai: Cooper Hospital Reinstates Orthopaedician who Secretly filmed Colleagues, faces heat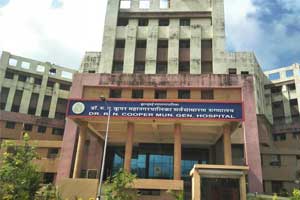 Mumbai: The 29-year-old orthopaedician, who was caught filming two colleagues clandestinely and then circulating the video "for fun", has been reinstated despite the fact that the inquiry into the charges against him is still going on.
This abrupt move by the Cooper Hospital's administration has indeed created a stir in the campus with the victims pointing out that his reinstatement stands in violation of the Sexual Harassment of Women at Workplace (Prevention, Prohibition and Redressal) Act, 2013.
The incident goes back to June last year when the doctor allegedly took the said video and then further circulated it. The female doctor came to know about the incident when one of her friends from another hospital informed her about the same. Both the doctors reside on the same floor of the doctor's quarters of the hospital.
Afterwards, she filed a complaint with the Juhu Police, which registered a case under section 354 (molestation), 379 (theft) and 66 A and 67 A (publishing or transmitting material containing sexually explicit acts).
The Orthopedics was suspended after a preliminary probe found him guilty. He had been remanded to police custody by a magistrate court. The accused doctor is currently on bail.
Read Also: Mumbai Doctor arrested for filming female colleague while changing
The doctor,  moved to the Andheri Magistrate's court, arguing that the suspension had disrupted his preparation for a post-graduate degree. The court only allowed him access to the campus. However, the hospital administration misinterpreting the order reinstated the doctor and placed him at the BMC-run Trauma Care Centre, just ten minutes drive from the Cooper campus in Juhu, as per a recent report by Mirror.
 "Forget about listening to me, it took me four months to just get a copy of the court order that was used to reinstate him," the woman doctor alleged to Mumbai Mirror.
Totally dismayed about how the whole incident is being tackled, the woman doctor wrote to the additional Municipal commissioner, "I am mentally depressed and it [the reinstatement of the accused] had caused huge embarrassment to me. I did not even want to step out of my house. Adequate precaution was not taken regarding maintaining confidentiality by senior hospital authorities and my name was publicly discussed."
It has been said that the hospital's administration completely overlooked the fact that the two inquiries were yet to clear the doctor.
Embarrassed, the administration has admitted that the reinstatement of the doctor, against whom an internal inquiry is underway, was wrong and that it was based on a misinterpretation of a court order.
Deputy Municipal Commissioner Sunil Dhamane confirmed to Mirror that a fresh inquiry into the matter is being conducted.