Nadda lays foundation stone for Sattelite centre of AIIMS Bhubaneswar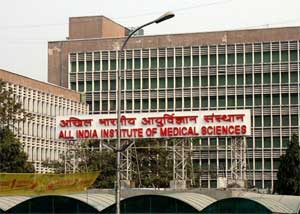 Balasore, The foundation stone for the much-hyped satellite centre of AIIMS, Bhubaneswar was laid here by Union Health and Family Welfare Minister J P Nadda.
The Union minister of petroleum and natural gas Dharmendra Pradhan, local MP RK Jena , MLA Gobinda Das and director AIIMS , Bhubaneswar , Gitanjali Batmanbane, the director Integrated test range(ITR) , Binay Kumar Das and other officials were present in the meeting which was held in the earmarked venue at Balia under Remuna block.
Speaking on the occasion, Mr.Nadda said the satellite centre would be made as 300 bedded super speciality hospital in the phased manner.
He said the BJP led NDA government within last 54 months had adopted several measures to extend health care facilities to the poor and downtrodden across the country.
The 'Ayushman' Bharat scheme, the Union Minister said is one of the unique schemes which could be availed by rural people as well as populace in the urban area of certain categories and 55 crores population belonging to over 10 crores families will be benefited in the scheme.
The central government, Mr.Nadda said would be bearing the cost of treatment up to Rs 5 lakh in the empanelled hospital across India and the service under the scheme is paperless as well as cashless.
He regretted that the Odisha government is not inclined to be part of such a noble scheme.
"Since a large number populace from Odisha migrates to other states for jobs, the Ayushman India would be a boon for them where one can avail treatment facilities," the Union Minister said.
The beneficiary, he said will get a unique identification number and the hassle-free treatment facilities would be given once enrolled under the scheme.
Odisha government, the Union Health Minister said should consider the scheme in large perspective in the interest of people of the state,".
Union Minister Dharmendra Pradhan responding to demand of local MP RK Jena for the establishment a mega petrochemical complex in Balasore for employment generation said a resin storing unit would be set up at Bhandaripokhari in the district. Balasore, he said has an ample of scope for establishment of fish processing unit adding that one such food processing unit should be established in Balasore instead of Bhubaneswar.
Local MP Rabindara Jena urged the Union Health Minister to make the satellite centre as a 350 bedded super specialist hospital and the weekly OPD service of AIIMS which is being provided from the ITR facility should be operated from district headquarter hospital for larger exposure
The Director AIIMS Bhubaneswar said the satellite centre in Balasore would be the first in India of any AIIMS after Delhi.