Nadda urged to increase accommodation for AIIMS doctors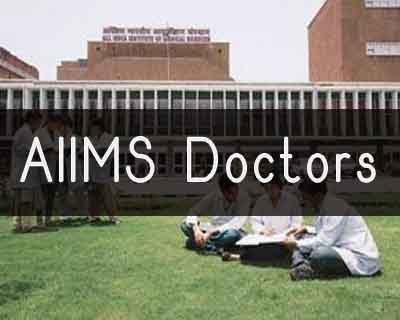 New Delhi : The Faculty Association of All India Institute of Medical Sciences (FAAIIMS) on Thursday urged Health Minister J.P. Nadda to increase the accommodation for doctors, including senior residents, and to keep new recruitment on hold till then.
The association, which has written to Nadda, said there was a need for over 500 Type V/VI flats for AIIMS faculty in East Kidwai Nagar area of South Delhi, close to the campus.
"Apart from the need to improve the working conditions of the hospital, there is a need for new accommodations to accommodate the existing faculties. Present advertisement should be kept in abeyance, no fresh recruitment of faculties till expanded facilities are ready," said the letter written to Nadda.
The association accused the current AIIMS administration of being in a hurry to recruit around 118 more faculty members against the capacity of 750, which has already been filled up.
The association has also said that the recruitment of faculty in advance of 2-3 years shall not only be the wastage of scarce government funds but also precipitate further crisis of space and accommodation.
"It shall not be out of context to mention that AIIMS administration has not constructed even any single accommodation for faculty of the Institute in the last six decades as part of hospital expansion plan till date," reads the letter.
The current faculty strength at AIIMS is 750. The institute provides post-graduate training in 52 disciplines and annually grants 465 degrees in different specialities.