Nagaland fails to reach target of TB elimination for absence of doctors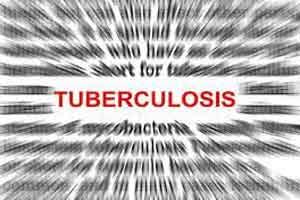 Kohima: Nagaland TB Officer Dr Tiasunup Pongener has said that the state is facing problem in achieving the target for TB case notification because of the absence of doctors in Primary Health Centres and Community Health Centres and due to non-inclusion of private practitioners earlier.
Presenting the overview of the RNTCP in Nagaland during the first state TB forum meeting here yesterday, the officer highlighted the activities of the programme including services available, new initiatives, nutritional support, incentives for treatment supporters, however, he informed that the scenario is changing with the introduction of FDCs which he said is more palatable to the PPs.
An update received from the RNTCP state programme officer informed that the meeting was conducted, where the commissioner and secretary Himato Zhimomi presided over the meeting. During the meeting, Dr Asunu of DTO Kohima and Dr Apichet of APO, state TB cell gave an explanation and demonstration on DOTS, PMDT and 99DOTs. The importance of motivation and adherence to DOTs treatment was highlighted to prevent MDRTB.
Dr Asunu informed on the occurrence of XDR cases and said three patients are currently on Tab Bedaquiline, which is a very expensive drug. It has informed that in order to achieve the goal of eliminating TB by 2025, active case finding is being intensified in all the districts. The MOHFW has also supplied the programme with a mobile van for this purpose which is being utilized by the districts as when they conduct this activity.
The DTO of Kohima said that the workload of DTO has increased due to the goal of eliminating TB by 2025, therefore, it requested that MO (TC) be posted at all DTC. The forum also decided to propose for MOTCs for all the DTC in the next PIP.
The commissioner and secretary suggested that the DTOs and staff should participate in VHND days to create awareness and sensitization of the community about TB and also to collect sputum from symptomatic.